Ports & Logistics
(Posted on 23/05/19)
With the breakbulk sector gathering in Bremen this week at this year's Breakbulk Europe, the British Ports Association has renewed calls for further consideration of coastal shipping opportunities and a greater focus on port connectivity schemes within the UK.Ports are vital components of the UK economy, acting as gateways...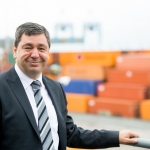 (Posted on 23/05/19)
Peel Ports Group has announced that it has acquired Quality Freight (UK) Limited for an undisclosed amount. It provides chartering and a range of port services operating from a 40 acre multi modal facility at Ellesmere Port in Cheshire.Peel Ports Group is the UK's second largest port group, owning and operating six of the...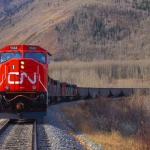 (Posted on 20/05/19)
CN, Canadian National Railway Company has announced that it has reached a tentative agreement with the Teamsters Canada Rail Conference covering approximately 180 rail traffic controllers in Canada."With this tentative agreement covering our rail traffic controllers, we are pleased to conclude another negotiation furthering...
(Posted on 20/05/19)
The Hamilton Port Authority is supporting an exciting initiative helping companies that operate in Hamilton's Bayfront Industrial Area to maximize waste heat recovery opportunities. The Port of Hamilton is the seventh largest port in Canada by volume, and the largest in Ontario.This two-year project ― spearheaded by...
(Posted on 20/05/19)
Construction work on a project to replace ageing marine navigation aids in the Port of Port Hedland has been completed, improving safety for port users and supporting plans to facilitate more trade opportunities in the Pilbara region.The Channel Marker Replacement Program (CMRP) replaced three land-based and 35 offshore structures...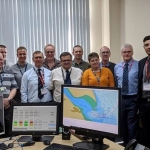 (Posted on 14/05/19)
ABP is on course to establish the Humber as a centre of excellence for Vessel Traffic Services training. The Humber Estuary is vitally important for trade in and out of the UK. Associated British Ports (ABP) at Immingham, Grimsby, Goole and Hull offer unrivalled access for vessels. With over 30,000 international shipping...