Ports & Logistics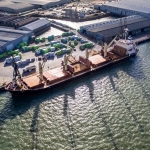 (Posted on 26/02/19)
Peel Ports London Medway has increased the capacity of its warehousing facilities at the Port of Sheerness through an extensive reconfiguration programme.Responding to an upsurge in demand for warehousing across the country, Peel Ports is now able to offer 30,000m2 of additional flexible and scalable warehouse space at a port-centric...
(Posted on 26/02/19)
The ports of Amsterdam and Rotterdam and shipowners, shipyards and manufacturers have joined forces to study methanol as a marine fuel.A consortium of leading international maritime companies, supported by Maritime Knowledge Centre, have joined forces to further investigate the feasibility of methanol as a sustainable alternative...
(Posted on 26/02/19)
Port of San Francisco Executive Director Elaine Forbes has announced the appointment of Andre Coleman as the new Maritime Director for the Port of San Francisco effective 4 March 2019.Coleman will be responsible for the strategic oversight and implementation of the Port's maritime portfolio including assets, services, operations...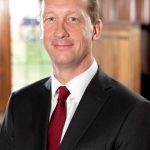 (Posted on 12/02/19)
PD Port has welcomed the Maritime 2050 strategy released by the Department for Transport to map out a plan to support the UK's ambition to be a world-leading maritime nation.PD Ports is one of the UK's major port operators which owns and operates Teesport, a key driver in the North east economy and one of the region&...
(Posted on 12/02/19)
The Trois-Rivières Port Authority (TRPA) is continuing to deploy its On Course for 2030 plan by setting up two funds for its users, with a total investment of $2.5 million over five years.The Canadian Port of Trois Rivières offers a wide range of facilities and services to the marine industry at all seasons. It is...
(Posted on 12/02/19)
The M/V Frontier Voyager, a Panama registered vessel, sailing from Kimistu in Japan, was the first ship to arrive in Sept-Îles this year at 3 p.m. on 9th January. The vessel arrived in ballast and will set sail again on January 22, 2019 with 170 000 tons of iron ore from IOC Rio Tinto Mining Company destined for Rotterdam...