Agrawal looks to Improved growth projections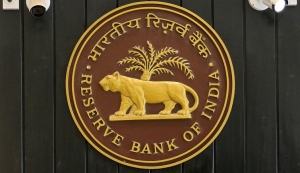 (Posted on 06/12/20)
Rajiv Agarwal, Managing Director and Chief Executive Officer, Essar Ports, has given his reaction to the Reserve Bank of India's monetary policy.
"We appreciate RBI's efforts to maintain an accommodative stance. The unchanged Repo rate is understandable despite a spurt in inflation, which has been primarily driven by disruptions in supply chain, excessive margins and indirect taxes. However, it is imperative that going forward there is a cap on lending rates for low cost funding in order to boost the demand, the growth and the new wave of investments. This and the central bank's recent measures along with appropriate reforms for an Atmanirbhar Bharat will definitely fuel the country's economic revival. Improved growth projections are also reflective of an optimistic recovery led by a visible increase in urban and rural demand."
Essar Ports specializes in development and operations of ports and terminals for handling dry bulk, break bulk, liquid and general cargo. It is one of the largest private sector port operators in India in terms of capacity and throughput. It has four operational terminals in India—one each in Hazira and Salaya (both in Gujarat) on the west coast, and in Visakhapatnam and Paradip on the east coast. The current operational capacity of the port terminals in India is 110 MTPA.
Latest News
(Posted on 26/11/23)
A 194 million euro investment in North Sea Port will secure large-scale CO2 reduction by the largest... Read more
(Posted on 17/11/23)
The Central Association of German Seaport Operators (ZDS) has called for a decisive German port policy... Read more
(Posted on 13/11/23)
A groundbreaking feasibility study has highlighted the potential for using clean ammonia to refuel ships... Read more
(Posted on 05/11/23)
IAPH has announced the ratification by the IAPH Council of the new IAPH Board. The Board is formed by... Read more
(Posted on 05/11/23)
CN has announced that it acquired from Genesee & Wyoming Inc., a stake in the Cape Breton &... Read more
(Posted on 31/10/23)
Due to continued very high inflation, the Hamburg Port Authority (HPA) will raise port fees by an average... Read more
(Posted on 31/10/23)
The UK's leading ports group, Associated British Ports (ABP), has appointed Jeff Gibb as Lead... Read more
(Posted on 26/10/23)
In the first nine months of 2023, there was 6% less throughput in the port of Rotterdam: 329.9 million... Read more
(Posted on 26/10/23)
After nine months, the total throughput of Port of Antwerp-Bruges was 204.4 million tonnes, a drop of... Read more
(Posted on 19/10/23)
LOGISTEC Corporation have announced that it has entered into an arrangement agreement with 1443373... Read more