Ports & Logistics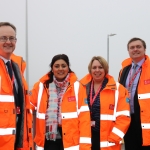 (Posted on 31/01/20)
The Port of Liverpool welcomed Shipping Minister Nusrat Ghani MP last week as she visited the heart of Merseyside's maritime community.The Minister was given a tour of the port and heard about Peel Ports' plans to help UK-based businesses reach overseas markets.The visit followed trips earlier in the day to the offices...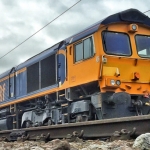 (Posted on 27/01/20)
With the future of HS2 to be decided next month, GB Railfreight Managing Director John Smith is urging both the UK Government and industry to focus on the long-term benefits the project will deliver to not just the North, but for a cross section of UK businesses.It has taken ten years of expert design and development, Parliamentary...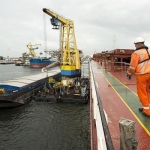 (Posted on 27/01/20)
The Port of Amsterdam set a new transhipment record in 2019 with transhipment totalling 86.9 million tonnes, compared to 82.3 million tonnes in 2018. This represents a 6% increase. Together with the other ports in the North Sea Canal Area, total transhipment reached 105 million tonnes in 2019, compared to 101.8 million tonnes...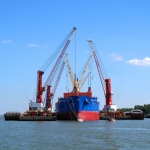 (Posted on 22/01/20)
Associated Terminals has announced the acquisition of New Orleans Bulk Terminal. Located on the Michoud Slip, just off the Intracoastal Waterway, New Orleans Bulk Terminal is a privately owned 50 acre facility. The terminal offers customers various transfer options for their cargo, including barge to rail, rail to barge, barge to...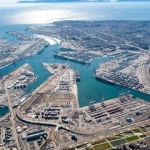 (Posted on 21/01/20)
The Port of Los Angeles moved near-record cargo in 2019, just short of the second-best year in its 113-year history. The milestone was announced by Port Executive Director Gene Seroka at the annual State of the Port event hosted by the Pacific Merchant Shipping Association."In the face of lagging exports due to international...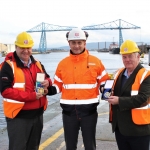 (Posted on 21/01/20)
Teesside's shipping community has appointed senior business leaders from two of the region's most successful port facilities to represent the industry.Gary Dawson, AV Dawson managing director and Garry O'Malley, Redcar Bulk Terminal (RBT) man-aging director take on the chair and vice chair roles for the industry...