Ports & Logistics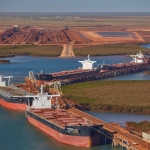 (Posted on 10/01/23)
Ports Minister Rita Saffioti has announced Samuel McSkimming as the new CEO of the Pilbara Ports Authority.Mr McSkimming brings significant experience to the role with more than a decade at Aurizon, Australia's largest rail freight operator.He is currently Aurizon's General Manager New South Wales and Southeast Queensland.Mr McSkimming...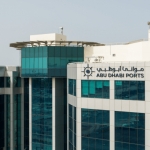 (Posted on 04/01/23)
AD Ports Group has delivered on its commitment to produce remarkable results and extend its international reach in its first year as a publicly traded company, with 2022 becoming one of the most important years in the company's storied history so far.The year started with the listing of AD Ports Group's shares for the...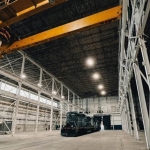 (Posted on 23/12/22)
A new industrial property has been added to the Thorold Multimodal Hub in Canada, a growing industrial complex in Niagara Region. The newly-acquired property adds 170 acres of land and over 500,000 sq.ft of warehouse space, creating room for industrial, manufacturing and logistics businesses to locate, grow or build new facilities...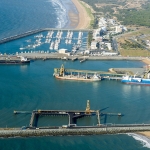 (Posted on 20/12/22)
The Department of Transport and Main Roads (DTMR) in Australia is undertaking public consultation on the draft master plans and overlays for three of North Queensland Bulk Ports' (NQBP) ports.DTMR is leading the priority port master planning process encompassing the Ports of Abbot Point and Mackay/Hay Point (as one priority...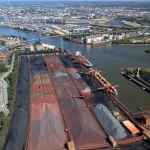 (Posted on 20/12/22)
Hafen Hamburg Marketing e.V. (HHM) has published a new Port of Hamburg app and added numerous functions to it. It now offers comprehensive information for everyone - whether transport and logistics experts or port and ship enthusiasts.One highlight is the "Port live" function. It shows what the user is seeing in his or...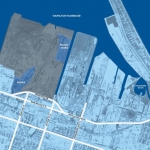 (Posted on 13/12/22)
HOPA Ports and Max Aicher North America (MANA) have announce the completion of a head lease which will permit more extensive investment and development on MANA's Hamilton bayfront property.As an integrated port network, the Hamilton Oshawa Port Authority (HOPA Ports) offers port and marine assets on the Great Lakes. The ports...