Ports & Logistics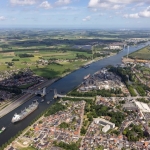 (Posted on 27/06/23)
Belgium and the Netherlands have outlined plans for the transport and storage of CO2 between Belgium and the Netherlands. This first step is important if the industry in North Sea Port is to reduce CO2 emissions by half by 2030 and be climate neutral by 2050.Belgium and the Netherlands have signed a Memorandum of Understanding on...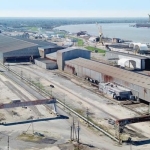 (Posted on 27/06/23)
The Port of South Louisiana (PortSL) and HOST have agreed to extend the due diligence period related to PortSL's acquisition of Avondale Global Gateway.The extension will allow PortSL's team of experts to complete a feasibility analysis of the proposed acquisition. The property was placed under contract at an appraised...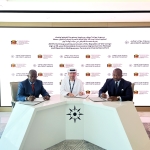 (Posted on 21/06/23)
AD Ports Group, the leading Abu Dhabi based global facilitator of trade, logistics, and industry, has signed a 30-year concession agreement with the Government of the Republic of the Congo for managing and operating the multipurpose New East Mole Terminal in Pointe-Noire in the Republic of the Congo.The agreement was signed by Capt...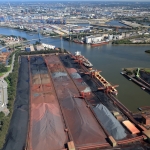 (Posted on 21/06/23)
The Hamburg Senate has endorsed a new port development plan. This lays down strategic guidelines for the port policy of the coming years, defines the availability of land for port development, and outlines strategic orientation for their future utilization.Dr. Melanie Leonhard, Senator of Economics and Innovation: "Hamburg...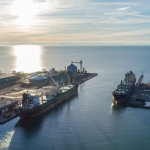 (Posted on 21/06/23)
The Hamilton-Oshawa Port Authority (HOPA) proudly marks its fourth year of successful operations, celebrating significant milestones and setting ambitious goals for the future. Since the Hamilton Port Authority was amalgamated with the Oshawa Port Authority by the Minister of Transport in 2019, HOPA has emerged as a leading integrated...
(Posted on 12/06/23)
Associated British Ports (ABP) has announced that as of the end of May 2023, it handled over one million tonnes of exports and imports since the start of the year, making 2023 a record-breaking year for the port's role in supporting British trade and Suffolk businesses.This was the first time the port has supported over one...