Ports & Logistics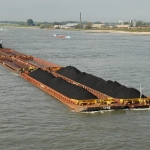 (Posted on 18/10/20)
The Port of Antwerp, the Port of Rotterdam Authority, the Port of Amsterdam, North Sea Port Netherlands, Drechtsteden and De Vlaamse Waterweg intend to set up a single shore-based power system for inland shipping. This will contribute to the user-friendliness of the facility, which is used to provide moored vessels with electric...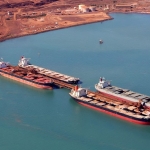 (Posted on 12/10/20)
Essar Ports, a leading private port infrastructure company in India, has announce that for the quarter ended September 30, 2020, it has recorded revenue for 12.6 million tonnes of cargo, up by 12.5 percent from previous quarter ended June 30, 2020, overcoming the challenges posed due to the C-19 pandemic and led by growth in steel...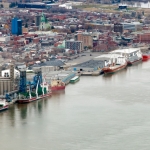 (Posted on 12/10/20)
The Port of Trois-Rivières has received confirmation of significant financial assistance of $33.4 million from Transport Canada for the construction of Terminal 21.Used for the transhipment of dry bulk, liquid bulk and general cargo, this new terminal includes the construction of docks, retaining structures, vehicle and rail...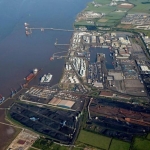 (Posted on 12/10/20)
Responding to the publication of the UK government's the Border Operating Model, the British Ports Association has welcomed the clarity government has given but suggested there is a lot more to do to prepare for next year.The British Ports Association (BPA) represents the interests of over 100 port members, covering more than...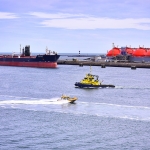 (Posted on 07/10/20)
The Port of Rotterdam Authority has become a member of the new Future Fuels Network which was launched on 6 October at the maritime conference in Singapore. In collaboration with the port organisations of Singapore and Japan, the Port of Rotterdam Authority will develop a roadmap on the adoption of clean marine fuels in support...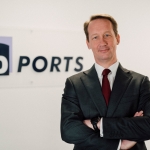 (Posted on 07/10/20)
PD Ports has welcomed the Government's announcement to invest £160million in ports and factories across the UK to manufacture the next generation of turbines, specifically pinpointing Teesside as one area that will benefit from investment in upgraded infrastructure.The river Tees is already a hub of offshore activity...