Ports & Logistics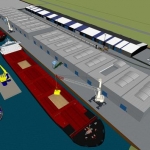 (Posted on 18/05/22)
Marcor Stevedoring B.V. intends to extend its floating terminal in Rotterdam with the development of a dry bulk terminal at the Steinweg Hartel Terminal on Maasvlakte.The terminal is currently run as a breakbulk terminal by C. Steinweg – Handelsveem B.V. (Steinweg), Marcor's parent company. After the redevelopment and...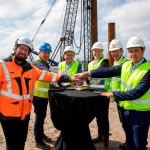 (Posted on 12/05/22)
The first spade has gone into the ground for the new 800-metre-long quay at Quarleshaven in East Vlissingen. With this €40 million investment, North Sea Port is improving access to the Sloe area.The new quay at Bulk Terminal Zeeland in the Sloe area will replace the old quay that is being demolished. This will allow the company...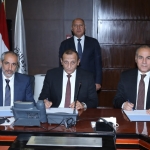 (Posted on 05/05/22)
AD Ports Group and the Red Sea Ports Authority have signed a Term Sheet and a Head of Terms agreement for major port projects along Egypt's coastline.The first agreement will see AD Ports Group develop, operate, and manage a multi-purpose terminal in Safaga Port in a consortium with the Red Sea Ports Authority and the Egyptian...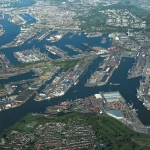 (Posted on 27/04/22)
In the first quarter of 2022, 1.5% less freight passed through the Port of Rotterdam than in the same period last year: 113.6 million tonnes compared to 115.2 million tonnes in the first quarter of 2021. Especially the throughput of mineral oil products and iron ore fell. The throughput of LNG and other liquid and dry bulk (raw...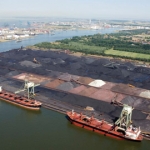 (Posted on 20/04/22)
The total throughput of Port of Antwerp amounted to 58.3 million metric tonnes in the first quarter, a drop of 1.5% compared with the same period last year. On the eve of the merger with Port of Zeebrugge, these quarterly figures confirm the importance of responding to the current challenges collectively and further reinforcing...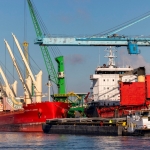 (Posted on 14/04/22)
Sea freight cargo traffic at North Sea Port increased by more than 6% during Q1 2022. The consequences of the pandemic are being steadily rolled back, however, the EU sanctions against Russia are not yet being reflected in cargo traffic. Trade with Ukraine is also still being maintained.In the first quarter of 2022, the companies...