Ports & Logistics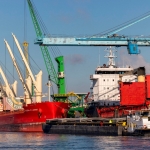 (Posted on 25/10/21)
Over the first nine months of this year, the companies in North Sea Port recorded 51.3 million tons of seaborne cargo transhipment. That is 9% more than in the same period in 2020.In 2020, North Sea Port faced a 13% fall in seaborne cargo transhipment over the first nine months - in the midst of the pandemic - compared to the previous...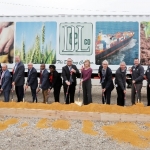 (Posted on 16/10/21)
Port Milwaukee and The DeLong Company, Inc. celebrated the groundbreaking on a nearly $35-million agricultural maritime export facility on Jones Island. Representatives from the Port, DeLong and the City of Milwaukee were joined by Wisconsin Governor Tony Evers, U.S. Senator Tammy Baldwin, U.S. Representative Gwen Moore, federal...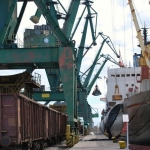 (Posted on 16/10/21)
The Port of Gdynia has ended the first nine months of 2021 with an increase of 12.7% in total cargo volumes. The largest increases were recorded in wood products + 119.2% year-on-year, crude oil and petroleum products + 67.7% , and general cargo + 15.7%.Continued increases of transshipments cargo in the port is due to cooperation...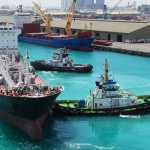 (Posted on 16/10/21)
AD Ports Group has announced its financial results for the first half of the year ended 30 June 2021, reporting revenue increase of 21% year-on-year to AED 1,832 million (USD 499 million) compared with AED 1,517 million (USD 413 million) in the first half of 2020, driven by organic growth, diversification into new businesses, new...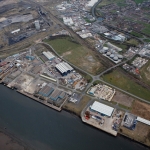 (Posted on 16/10/21)
PD Ports is delighted to have granted a new long-term lease to Diffusion Alloys at Teesport Commerce Park, allowing for the construction of a new £1.5 million coating facility and centre for excellence.Diffusion Alloys, an established global leader in diffusion coatings for large components, has occupied its current site at...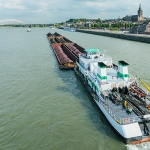 (Posted on 13/10/21)
HPC Hamburg Port Consulting, the leading logistics consultancy for ports, maritime and inland terminals as well as intermodal rail transport, has been commissioned by the German Directorate-General for Waterways and Shipping (GDWS) to conduct a study on information services for ports and terminals. The analysis is being carried...