Ports & Logistics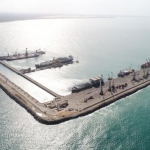 (Posted on 13/09/21)
The Governor of Ceará in Brazil, together with executives from EDP have jointly announced that EDP will invest a total of R$41.9 million in a pilot project for the production of a green hydrogen plant in Pecém Industrial and Port Complex, with a production capacity of 250 Nm3/h of the gas. Its operation should start...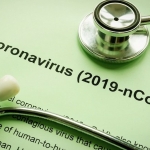 (Posted on 13/09/21)
After careful consideration, and with much regret, the board of the Hamburg and Bremen Shipbrokers´ Association (VHBS) has decided to cancel the EISBEIN dinner planned for November 5, 2021.The VHBS chair, Christian Koopmann, explains: "Although hopes have risen recently that the measures to contain the COVID pandemic...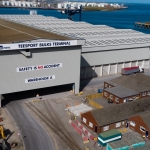 (Posted on 07/09/21)
PD Ports, owners and operators of Teesport, has recently celebrated the first anniversary since the unveiling of its state-of-the-art Teesport Bulks Terminal.Officially unveiled in the height of the COVID19 pandemic during an innovative live-streamed virtual ceremony, the Teesport Bulks Terminal marked an important milestone not...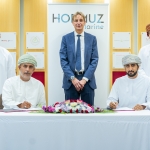 (Posted on 02/09/21)
SOHAR Port and Freezone and Hormuz Marine have signed a bunkering agreement which will see the launch of bunkering services at Sohar Port. The agreement comes in response to the growing need for offshore refueling, allowing vessels to bunker efficiently and speed up global shipping times at the port.SOHAR Port is a deep-sea port...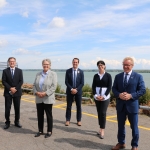 (Posted on 31/08/21)
A new and significant step has been taken in the Terminal 21 construction project at Trois-Rivières, Canada, with the confirmation of substantial funding of $22.5 million from the Ministère des Transports du Québec under the Advantage St. Lawrence program. Ms. Chantal Rouleau, Minister for Transport, Mr. Jean...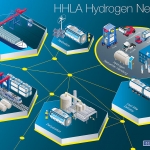 (Posted on 27/08/21)
Hamburger Hafen und Logistik AG (HHLA) will be actively involved in the newly founded H2Global foundation to successfully implement their hydrogen technology projects. "We want to be a part of this foundation from the beginning to contribute our expertise, but also learn from the experience of others," explained Angela...