Ports & Logistics
(Posted on 05/07/21)
Navis, the provider of operational technologies and services that unlock greater performance and efficiency for leading organizations throughout the global cargo handling industry, today announced that leading technology investment firm Accel-KKR has completed the acquisition of Navis LLC with all business units and employees transferred...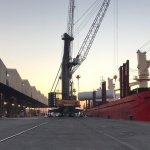 (Posted on 01/07/21)
At the end of last year, Port of Antwerp launched an appeal for the water-bound site of around 15 ha beside Churchill Dock South and expressly demanded 'breakbulk' activities. Meanwhile, both the appeal and the contract negotiations are complete. PSA Breakbulk NV will become the new concessionaire. In the context of...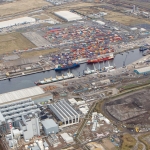 (Posted on 01/07/21)
PD Ports has proudly registered Teesport as part of a new initiative called PortSafe to form a collaborative approach between law enforcement, first responders, partner agencies and industry to enhance security awareness within the UK ports industry.PortSafe, powered by CrimeStoppers, officially launched in March 2021, and encourages...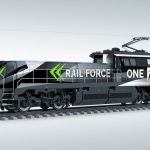 (Posted on 28/06/21)
Rail Innovators Group (RIG) initiated a joint development agreement together with Railway equipment manufacturer CRRC in 2018, aiming to replace diesel shunting locomotives in the port of Rotterdam. Now that the deal is complete, production can start.The zero-emission locomotive is suitable to run under multiple network voltages...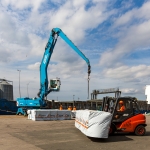 (Posted on 28/06/21)
Associated British Ports ('ABP') has seen timber volumes double this year at the Port of King's Lynn, as the demand in the U.K. has increased for timber for use in construction, manufacturing and DIY, such as home offices, decking, home and garden improvements. Typically imported from Sweden, Finland and...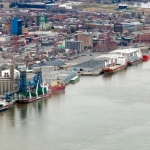 (Posted on 22/06/21)
The Port of Trois-Rivières has welcomed the Minister for Transport, Chantal Rouleau, the Minister of Labour, Employment and Social Solidarity and Minister responsible for the Mauricie region, Jean Boulet, as well as several partners in the maritime industry, for the official announcement of Quebec's new maritime vision: Avantage...