Ports & Logistics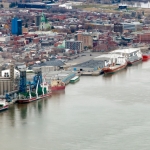 (Posted on 31/05/21)
The Trois-Rivières Port Authority (TRPA) has held its annual general assembly, which was an opportunity to review the results of 2020 and to highlight the work and resilience of the Trois-Rivières port community. In the past year, the Port welcomed 209 vessels and handled 3.3 million metric tonnes of cargo, resulting...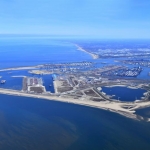 (Posted on 31/05/21)
Wärtsilä is part of an international alliance, headed by the Port of Rotterdam Authority, which has this month been awarded nearly € 25 million in EU funding to implement projects aimed at sustainable and smart port logistics. This involves the development of a grand plan that sets out how transport within, to and...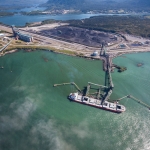 (Posted on 26/05/21)
TBA Group has announced that Ridley Terminals Inc. (RTI) has selected CommTrac Terminal Management Software (TMS) for their multi-commodity bulk and liquified gas export facility located in Prince Rupert, British Columbia.Ridley Terminals, a world-class, 24/7 facility, is Canada's northern trade gateway to the Asia Pacific...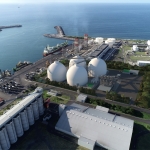 (Posted on 26/05/21)
The Group Albioma, an independent renewable energy producer engaged in energy transition through biomass, photovoltaic and geothermy, established in Metropolitan France, Overseas France, Mauritius, Brazil and Turkey, has developed a unique partnership over 25 years with the sugar industry, for the use and combustion of bagasse,...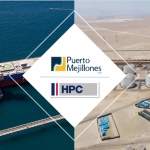 (Posted on 21/05/21)
HPC Hamburg Port Consulting, the logistics consultancy providing management consulting and software solutions for ports, sea and inland terminals as well as intermodal rail, has been awarded a contract to deliver a comprehensive assessment study looking into the operational process flow, infrastructure, equipment and maintenance...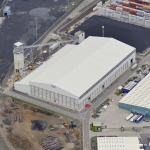 (Posted on 21/05/21)
The Port of Tyne has become the first port in the UK to be awarded the ISO 44001:2017 accreditation, demonstrating the outstanding levels of collaboration and excellence being achieved for our customers.Developing collaborative business relationships is a key element within the Port of Tyne's vision be the UK's safest, most...