Ports & Logistics
(Posted on 08/05/19)
Port Milwaukee will accept the Robert J. Lewis Pacesetter Award on Wednesday from the Saint Lawrence Seaway Development Corporation, an operating administration of the U.S. Department of Transportation. Deputy Administrator Craig Middlebrook will make the presentation during a luncheon ceremony at the Wisconsin International Trade...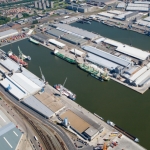 (Posted on 29/04/19)
Troughput of fertilisers at the Port of Antwerp has made a strong recovery in March, with the best monthly figures for the commodity since February 2011. This was despite overall volumes for bulk cargoes, including fertilizers being down for the full first quarter of 2019.During the past quarter, the total maritime cargo turnover...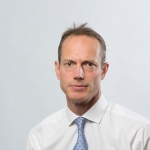 (Posted on 29/04/19)
ABP has announced that Julian Walker has been appointed Chief Commercial Officer. Julian will join the UK's leading port operator on 2 September, from Cory Riverside Energy.ABP is the UK's leading ports operator with a unique network of 21 ports. The value of goods passing through ABP's ports is £149 billion...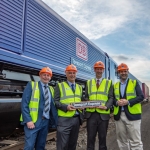 (Posted on 29/04/19)
North East UK-based PD Ports has celebrated the success of its second daily rail freight connection to Scotland, with an official locomotive naming ceremony at Teesport.Five years after the launch of the Company's Intermodal Rail Terminal at Teesport, the investment has taken the port from strength to strength, with Teesport...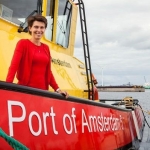 (Posted on 29/04/19)
Marleen van de Kerkhof, Rijkshavenmeester Amsterdam-IJmond and director of Central Nautical Management of the North Sea Canal Area departs from Port of Amsterdam. She will start on 1 July as a new Sector Manager / Deputy Commander at the Amsterdam-Amstelland Fire Department.The Amsterdam port area is a leading player in the...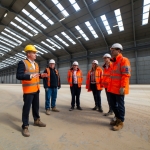 (Posted on 24/04/19)
Global animal feed trader and supply chain leader ADM Agriculture (formerly ADM Arkady) has completed its £7.4m expansion at the Port of Liverpool, providing the equivalent of two football pitches of extra capacity for trade in bulk agricultural goods. This makes the Liverpool animal feed store the largest in the UK.In 2018...