Ports & Logistics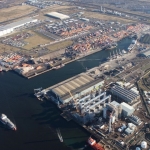 (Posted on 10/07/20)
PD Ports has submitted its response to the UK Government's consultation on Freeports. The response underlines the huge investment and jobs boost that a Freeport located on the River Tees can deliver for the local and regional economy.Within its response PD Ports highlights how the right Freeports model can turbocharge development...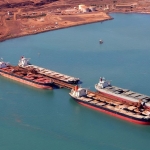 (Posted on 07/07/20)
The green shoots of recovery, post COVID-19 lockdown are being seen by Essar Ports due to a pickup in activity in Indian steel, power and mining sectors.Essar Ports specializes in development and operations of ports and terminals for handling dry bulk, break bulk, liquid and general cargo. It is one of the largest private sector...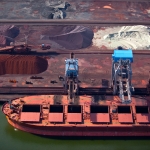 (Posted on 06/07/20)
Ports can play a pivotal role in the world's decarbonization challenge and provide a blueprint for industries and governments to cut pollution and transition to a cleaner energy future. By 2050, the total electricity generating capacity for industrial* ports could increase more than tenfold. Renewable energy could account...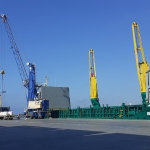 (Posted on 06/07/20)
Three ships operated by the shipping company TransMed Express (TME) with the shipping agents Marmedsa Noatum Maritime and Marmedsa Bemarine, which both belong to the Noatum group, carried out three simultaneous loading and unloading operations in the ports of Castellón and Bejaia (Algeria) on 22 June.Noatum is a leading multinational...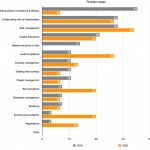 (Posted on 30/06/20)
The deadly spread of COVID-19, and the economic and trade disruption the pandemic has caused, is prompting port managers to examine new ways to improve risk management and digital processes, according to the latest biennial global ports survey conducted by Remy InfoSource.The 2020 iSpec Ports Industry Survey was undertaken during...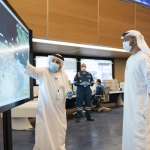 (Posted on 30/06/20)
The Federal Transport Authority (FTA) - Land & Maritime has signed a Memorandum of Understanding (MOU) with SAFEEN, the marine services subsidiary of Abu Dhabi Ports, to provide emergency response services and support maritime rescue operations across the territorial waters of the United Arab Emirates.The MOU signing is part...