Ports & Logistics
(Posted on 02/05/18)
Canada's Minister of Transport, the Honourable Marc Garneau, the Honourable François-Philippe Champagne, Minister of International Trade, the Minister for Maritime Affairs and Minister responsible for the Bas-Saint-Laurent region, Mr. Jean D'Amour, the Minister of Tourism and Minister responsible for the Mauricie region,...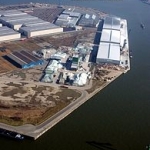 (Posted on 26/04/18)
The port of Antwerp experienced an excellent first quarter with a freight volume of 58,328,678 tonnes, an increase of 7.1% on the same period last year. The total volume is a result of all freight categories with the exception of conventional breakbulk. The main driver is once again container freight which enjoyed very strong growth...
(Posted on 26/04/18)
Highlighting the growing emphasis on national food security, SOHAR Port and Freezone have signed an agreement with Sohar Flour Mills (SFM) for the lease of a 10-hectare plot within the Port area for the construction and management of 12 grain storage silos, each boasting a storage capacity of 13000 tonnes. Under the terms of the...
(Posted on 24/04/18)
The British Ports Association has written to the UK Prime Minister calling for funding guarantees for any new border facilities and digital infrastructure, which may be needed after the UK leaves the European Union. There are concerns from the industry that those ports with EU traffic will need to provide new facilities and digital...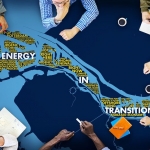 (Posted on 16/04/18)
The Port of Rotterdam Authority is calling on the Dutch Government to form a coalition with countries in North-West Europe so that a joint CO2 price can be introduced. At the Port Authority's Energy in Transition Summit 2018 on the RDM site in Rotterdam, Port Authority CEO Allard Castelein made a powerful case for a much higher...
(Posted on 16/04/18)
For the fourth year in a row, the Port of Vancouver USA has logged record-breaking cargo tonnage, with 2017 coming in at 7.5 million metric tons, up slightly from the 2016 record of 7.49 million metric tons."Our sustained growth is a testament to the investments we and our partners have made in world-class rail and marine...