Ports & Logistics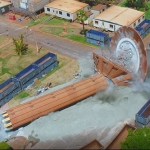 (Posted on 15/10/19)
After almost 50 years of operation, the Port of Port Hedland Shipping Control Tower has taken its final bow. Whilst the Port continues to serve the mining and pastoral industries of the Pilbara today, iron ore continues to be the dominant export product, positioning it as the world's largest iron ore export port. The old Tower...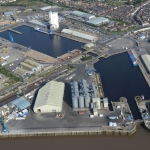 (Posted on 15/10/19)
ABP has recently re-opened its Bentinck silo at the Port of King's Lynn, following a £400,000 refurbishment to enhance storage capacity.ABP is the UK's leading and best-connected port owner and operator with a network of 21 ports around Britain. Following significant expansion, the silo now offers ABP's customers...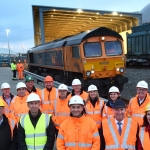 (Posted on 15/10/19)
Middlesbrough freight logistics firm AV Dawson has officially opened a new £1million canopy to help service a multi-million pound deal with a major blue-chip manufacturer.The logistics firm invested in a new rail linked facility to support its multi-million pound contract with British Gypsum, the UK's market leader for...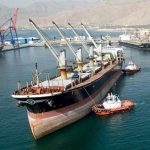 (Posted on 09/10/19)
RAK Ports, Ras Al-Khaimah, the key maritime gateway for import and export activities of the Northern Emirates of the UAE has signed an MoU with Guangzhou Port to establish formal links between the two organizations. RAK Ports is the largest bulk handling port in the MENA region and is immediately adjacent to one of the largest...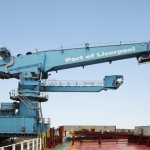 (Posted on 09/10/19)
The shipping heritage of Liverpool City Region (LCR) could provide a major boost to the UK's economic prospects post-Brexit according to a major new report.Mersey Maritime, working with Maritime UK and the Centre for Economics and Business Research (CEBR), commissioned the report to determine how important the region&rsquo...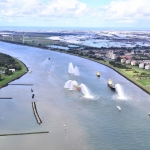 (Posted on 09/10/19)
The Directorate-General for Public Works and Water Management (Rijkswaterstaat) and the Port of Rotterdam Authority have celebrated the completion of the deepening of the Nieuwe Waterweg and Botlek. One of the busiest waterways in the Netherlands has been deepened by a metre and a half across a distance of 25 kilometres.The ceremonial...