Ports & Logistics
(Posted on 24/05/18)
The British Ports Association, representing over 350 ports, terminal operators and port facilities across the UK, has published its view on the Government's customs proposals.Chief Executive, Richard Ballantyne explained the BPA's view: "A very public debate over the UK's future customs arrangements has been playing...
(Posted on 24/05/18)
The Vancouver Fraser Port Authority has received federal funding for projects that will improve the flow of goods to and from the Port of Vancouver.Dry and liquid bulk cargoes account for approximately two-thirds of annual tonnage. Bulk carriers regularly call at the port because of the diversity and availability of western...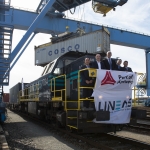 (Posted on 14/05/18)
The first Silk Road train exclusively destined for Antwerp arrived on Saturday 12 May. The freight train, which had left the Chinese port of Tangshan on 26 April, was officially welcomed in the port of Antwerp. This direct railway link between China and Antwerp is part of the transnational Chinese 'Belt and Road Initiative...
(Posted on 14/05/18)
The company operating in the Freeport of Riga, SIA Riga Bulk Terminal, has invested several tens of millions euros in the construction of a new, modern and multi-functional bulk cargo terminal in Kundziņsala. Following global trends in the transport and logistics sector, this multi-functional terminal, which is able to ensure...
(Posted on 14/05/18)
The climate target of getting Belgian CO2 emissions 35% lower by 2030 is a formidable challenge. In this context Antwerp Port Authority and gas infrastructure operator Fluxys believe strongly that carbon capture, storage and reuse by industry is an important weapon in the fight against climate change. They are therefore teaming...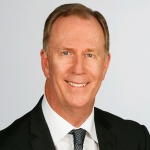 (Posted on 09/05/18)
The Port of Newcastle, the world's largest coal export port and one of Australia's largest ports by throughput tonnage has announced that Geoff Crowe, Chief Executive Officer, has informed the Board of his intention to resign, effective at the end of June.Crowe joined Port of Newcastle in July 2015 with extensive experience in the...