Ports & Logistics
(Posted on 02/08/18)
The Port of Vancouver USA and its partners have dedicated a $251 million rail project that is bringing congestion relief and efficiency to port and regional businesses as well as rail users and communities across the Western U.S. The Port of Vancouver USA is one of the major ports on the Pacific Coast...
(Posted on 02/08/18)
Marine plastic pollution is a serious threat to the health of marine environments and their biodiversity. Portland Port, UK has taken steps to begin addressing the plastics and litter that come in to Portland Harbour.Last week a team of 20 Portland Port employees volunteered to spend a few hours removing the marine plastics and...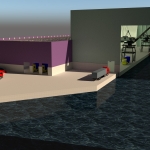 (Posted on 26/07/18)
Ever since ArcelorMittal Gent was founded in the 1960s, Euroports has been ArcelorMittal's maritime partner for its breakbulk loading and unloading activities. Based on the unique collaboration between ArcelorMittal Gent, Participatiemaatschappij Vlaanderen (PMV), North Sea Port, and Euroports, the strong partnership between Euroports...
(Posted on 26/07/18)
Plans have been unveiled for a £250 million waste to energy plant at Redcar Bulk Terminal (RBT) to help power the economic regeneration of South Tees.Yorkshire-based waste management company PMAC Energy has secured 25 acres of the terminal's land for the development which could create up to 400 local jobs at the heart...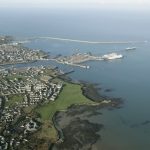 (Posted on 26/07/18)
Following the reinstatement to operational use of the sidings at Orthios Groups Penrhos Site (The Former Anglesey Aluminium Works) - Armitt Rail, a Division of The Armitt Group, has signed an agreement with Orthios Group to Operate, promote and market the Penrhos site rail sidings which are conveniently located adjacent to Holyhead...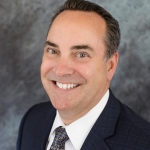 (Posted on 26/07/18)
Nautilus International Holding Corp. has appointed Robert B. Owens to succeed James R. Callahan as president and CEO. Callahan will remain as chairman.In his role as president and CEO, Owens will oversee all functions of the various enterprises of Nautilus, including Metro Ports, Metro Cruise Services, Metro Shore Services, Metro...