Eisbein cancelled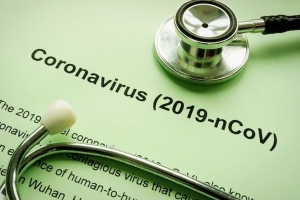 (Posted on 13/09/21)
After careful consideration, and with much regret, the board of the Hamburg and Bremen Shipbrokers´ Association (VHBS) has decided to cancel the EISBEIN dinner planned for November 5, 2021.
The VHBS chair, Christian Koopmann, explains: "Although hopes have risen recently that the measures to contain the COVID pandemic would be relaxed through the introduction of new rules, we still cannot rule out the possibility that new or further restrictions or requirements will be necessary which, even if the number of participants were reduced, would significantly limit the experience of being together. There will be no digital format either, because no video call can replace the enjoyment of meeting face-to-face."
Potential risks, such as unclear legal regulations in autumn, restricted flight schedules and possible requirements for large-scale events with several hundred participants, for example social-distancing requirements or the abstinence from alcohol, make the planning and implementation of such an event, which depends for its success on the gathering together of people from different countries, almost impossible.
Koopmann concluded: "What a shame, because we were looking forward to it. But we ask for your understanding for the decision, which was really not easy for us. We combine this sad news with the hope that next year we can come together again in the usual way and then in the freshly shining CCH for the EISBEIN dinner. We are currently planning for November 4, 2022 and look forward to welcome you in Hamburg."
Latest News
(Posted on 28/03/23)
Canadian Pacific has said that, on 14 April, 2023, it will exercise the authority granted by the U.S... Read more
(Posted on 24/03/23)
LOGISTEC Corporation, a leading marine and environmental services provider, has announced its financial... Read more
(Posted on 24/03/23)
Terence Bowles, President and CEO of the St. Lawrence Seaway Management Corporation (SLSMC), and Adam... Read more
(Posted on 20/03/23)
Abu Dhabi based AD Ports Group, the leading facilitator of global trade, logistics, and industry, has... Read more
(Posted on 20/03/23)
Grain handling at the Port of Immingham is increasing thanks to the new opportunities presented by investment... Read more
(Posted on 07/03/23)
Marcor Stevedoring has signed a contract adding Liebherr's largest and most powerful mobile harbour... Read more
(Posted on 07/03/23)
AD Ports Group, an Abu Dhabi based leading facilitator of global trade, logistics, and industry, and... Read more
(Posted on 02/03/23)
LOGISTEC Stevedoring Inc., a subsidiary of LOGISTEC Corporation, a leading North American marine and... Read more
(Posted on 28/02/23)
End-of-year figures for total traffic in the Spanish Port of Bilbao stand at 32.7 million tonnes, up... Read more
(Posted on 24/02/23)
The Port of Sept-Îles and LOGISTEC Arrimage Inc. have announced that they have reached the impressive... Read more