Master planning consultation underway in Queensland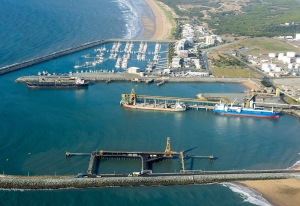 (Posted on 20/12/22)
The Department of Transport and Main Roads (DTMR) in Australia is undertaking public consultation on the draft master plans and overlays for three of North Queensland Bulk Ports' (NQBP) ports.
DTMR is leading the priority port master planning process encompassing the Ports of Abbot Point and Mackay/Hay Point (as one priority port).
Weipa, Abbot Point, Mackay and Hay Point trading ports all come under the care and authority of North Queensland Bulk Ports.
The consultation includes public information sessions and will run until 20 January 2023.
Port master planning helps guide the development of ports in a way that balances long-term economic growth, job creation, environmental values and community interests while protecting the Great Barrier Reef.
NQBP has been closely involved in the lead-up to the consultation process, providing advice on the long-term plans for its ports, and key environmental, cultural, and social considerations.
The draft master plans and draft port overlays and how to make submissions are available on DTMR's website.
Almost half of Queensland's trade by tonnage passes through NQBP ports who take great care to provide safe, sustainable and competitive seaport services to efficiently facilitate the process.
Latest News
(Posted on 07/12/23)
US Port owners should start immediate planning to take advantage of the $3bn available in grants as... Read more
(Posted on 07/12/23)
The Vancouver Fraser Port Authority's board of directors has announced that it has appointed Peter... Read more
(Posted on 03/12/23)
In the presence of Kassym-Jomart Tokayev, President of the Republic of Kazakhstan, AD Ports Group, a... Read more
(Posted on 03/12/23)
Lhyfe, a global pioneer in the production of renewable green hydrogen for transportation and industrial... Read more
(Posted on 26/11/23)
A 194 million euro investment in North Sea Port will secure large-scale CO2 reduction by the largest... Read more
(Posted on 17/11/23)
The Central Association of German Seaport Operators (ZDS) has called for a decisive German port policy... Read more
(Posted on 13/11/23)
A groundbreaking feasibility study has highlighted the potential for using clean ammonia to refuel ships... Read more
(Posted on 05/11/23)
IAPH has announced the ratification by the IAPH Council of the new IAPH Board. The Board is formed by... Read more
(Posted on 05/11/23)
CN has announced that it acquired from Genesee & Wyoming Inc., a stake in the Cape Breton &... Read more
(Posted on 31/10/23)
Due to continued very high inflation, the Hamburg Port Authority (HPA) will raise port fees by an average... Read more