MVTTC Chairman invokes Churchillian spirit in New Year message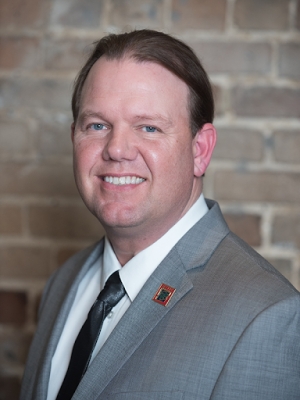 (Posted on 15/01/21)
David Ryan, Chairman of the New Orleans based Mississippi Valley Trade and Transport Council (MVTTC), has called upon members and delegates to do what is necessary to ensure survival and business success in the coming year.
MVTTC member companies are involved in the production, consumption, handling, sales and distribution of millions of tons of commerce including aggregates, cement, coal, coke, fertilizers, grain, liquid bulk, industrial minerals, raw materials, iron and steel commodities and general cargo.
The MVTTC promotes commerce throughout the Mississippi River system by bringing together the broad spectrum of river users and related transportation entities and by providing this core leadership timely information and the value of a closely integrated and professional industry network .
The Chairman's statement said, "Dear Members and Conference Delegates,
I wanted to take a moment to wish you all a Happy New Year along with my hopes of a brighter, better and healthier New Year in 2021. The New Year holiday is generally a time of reflection over the past year, and a pondering of what the coming year will hold. Most would say they would rather skip looking back over 2020 to reflect, and I couldn't blame them. It was an unpredictable and troubling time. But the most important reason for us to look back is so that we can see just how resilient we are as a people. Sure, it was and continues to be, tough times. But in these times that are difficult, they are the times that define us as people. They shape who we are personally, how people will judge the character in us, and where we will stack up against previous generations, who when faced with hardships, overcame their plight. Where we are, right in this moment, it helps me fully understand the brilliant Winston Churchill when he said "It is no use in saying 'We are doing our best'. You have got to succeed in doing what is necessary!" Churchill gave no alternative to succeeding. Simply 'doing your best' would not cut it – you MUST SUCCEED IN WHAT IS NECESSARY. Which is exactly where we are, not only as Americans, but also as citizens of the world. We must be successful in what is necessary to ensure the survival of ourselves, our businesses, and the world as we know it.
With success and survival in mind it is with great dismay that we here at the MVTTC have decided to not hold a conference here in 2021. There are just still too many variables out of our control leaving us unable to plan and still feel like we could safely pull off a conference. Subsequently, we polled you, our members, regarding your interest in attending a virtual conference instead and it was overwhelmingly obvious that folks are "Zoom-ed" out with video meetings and not very interested. We hear you. Further, we understand that at its core, the strength of the MVTTC conference is its' ability to create a first-class networking experience and create connections between our members and delegates – and that can't be replicated over a video conference. So, ultimately, we decided that we will hold tight on the 2021 conference and instead, double down on next year's conference in 2022. With 2022 being the MVTTC's 40th year, you know we will have something extra special in store for you! We'll keep you in the loop on the happenings through our website, conference email updates and within the newsletter as the year progresses, so be on the lookout for those.
Meanwhile, I say, go ahead and reflect on this past year. Take time to focus on what you did well despite the environment around you, also on what was necessary to survive that you excelled in, then continue to press onward to accomplish what is necessary, and all the while, keep looking forward. We'll also keep looking forward – Looking forward to seeing you all in 2022.
Latest News
(Posted on 24/03/23)
LOGISTEC Corporation, a leading marine and environmental services provider, has announced its financial... Read more
(Posted on 24/03/23)
Terence Bowles, President and CEO of the St. Lawrence Seaway Management Corporation (SLSMC), and Adam... Read more
(Posted on 20/03/23)
Abu Dhabi based AD Ports Group, the leading facilitator of global trade, logistics, and industry, has... Read more
(Posted on 20/03/23)
Grain handling at the Port of Immingham is increasing thanks to the new opportunities presented by investment... Read more
(Posted on 07/03/23)
Marcor Stevedoring has signed a contract adding Liebherr's largest and most powerful mobile harbour... Read more
(Posted on 07/03/23)
AD Ports Group, an Abu Dhabi based leading facilitator of global trade, logistics, and industry, and... Read more
(Posted on 02/03/23)
LOGISTEC Stevedoring Inc., a subsidiary of LOGISTEC Corporation, a leading North American marine and... Read more
(Posted on 28/02/23)
End-of-year figures for total traffic in the Spanish Port of Bilbao stand at 32.7 million tonnes, up... Read more
(Posted on 24/02/23)
The Port of Sept-Îles and LOGISTEC Arrimage Inc. have announced that they have reached the impressive... Read more
(Posted on 24/02/23)
The war in Ukraine led to unprecedented changes in goods flows last year. At 467.4 million tonnes, total... Read more