Brenninkmeijer new CEO of NPRC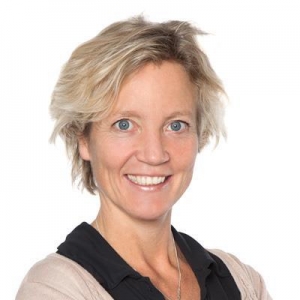 (Posted on 09/04/20)
Europe's largest cooperative in inland-waterway shipping, NPRC, will welcome Femke Brenninkmeijer
as its new CEO on the 1st of June 2020.
Brenninkmeijer is currently head of the Energy, Cargo and
Offshore division at the Port of Amsterdam. By choosing Brenninkmeijer, NPRC has
chosen a woman with a lot of drive, who is striving for growth and sustainability.
Brenninkmeijer is leaving the Port of Amsterdam after almost
twelve years during which she successfully managed the
commercial business unit Energy, Cargo and Offshore. At the port
she was responsible for a successful strategy of transition in the
raw materials sector, market expansion, sustainability and
She was one of the driving forces behind the successful
development of Amsterdam as a destination for general cargo.
Under extremely challenging circumstances, she also managed the
Energy Division, which is, under the pressure of climate targets,
facing the biggest change in its history.
Frank Ex, Chairman of the Supervisory Board of NPRC: "Femke Brenninkmeijer is extremely
well suited to lead the NPRC. We are looking forward to her energy, sharp mind and
entrepreneurial intuition, for which she is praised at the Port of Amsterdam. She is exactly the
right person to lead NPRC through the difficult period after the corona crisis. With her vision,
experience and unifying leadership style, she will guide our special club into a new future."
Brenninkmeijer is happy about her new job. "I am looking forward to leading the NPRC team
and working for the cooperative. This task has become even more challenging in the last few
weeks". She sees realistic opportunities to strengthen the position of the inland waterway
sector. "I see opportunities in markets where we have not yet focused our attention on. During
the current corona crisis, it has once again become clear that logistics is one of the key
professions and that society is much more dependent on this sector than people are aware of. I
hope that the current awareness will lead to a reassessment and appreciation of the sector
during my time at the NPRC".
Brenninkmeijer succeeds Stefan Meeusen as CEO. Meeusen leaves NPRC after 10 years in
April 2020 and will start as Managing Director at Peterson Inspection & Logistics on May 18th.
With a fleet of 120 barges, the NPRC cooperative transports more than 14 million tonnes of
dry cargo each year throughout Europe. The cooperative works for a large
number of shippers in various sectors and has offices in Rotterdam, Antwerp, Paris, Mannheim
and Duisburg. The NPRC focuses on sustainability, digitisation and supply chain optimisation.
Latest News
(Posted on 08/02/23)
The municipality of Helgoland has commissioned Hamburg Port Consulting (HPC) to carry out a concept... Read more
(Posted on 06/02/23)
At the conclusion of the 2022 shipping season, Hamilton-Oshawa Port Authority (HOPA) in Canada saw a... Read more
(Posted on 27/01/23)
In addition to helping its 12 member ports decarbonize, the World Ports Climate Action Program (WPCAP... Read more
(Posted on 27/01/23)
The first ship of the year, M/V Cape Alexandros, arrived at 11:00 a.m. on January 4, 2023, from Rotterdam... Read more
(Posted on 27/01/23)
AD Ports Group the leading facilitator of global trade, logistics, and industry, has signed a Memorandum... Read more
(Posted on 23/01/23)
In the presence of the UAE President His Highness Sheikh Mohamed bin Zayed Al Nahyan, and the President... Read more
(Posted on 16/01/23)
The Port of South Louisiana (Port SL) CEO Paul Matthews, has announced that it has entered into a Purchase... Read more
(Posted on 16/01/23)
With 73.6 million tons of cargo transhipment from maritime shipping (+7%) and 64.5 million tons from... Read more
(Posted on 12/01/23)
Despite unfavourable economic conditions, traffic in the port of Dunkerque, the third largest port in... Read more
(Posted on 10/01/23)
North Sea Port CEO Daan Schalck has been looking back as well as forward. 2022, was a year in which... Read more