Ukraine grain shipments resume to Euro-Silo, North Sea Port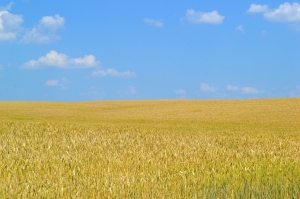 (Posted on 09/09/22)
After months of blockades, a grain ship from the Ukraine has today arrived at North Sea Port. The vessel moored at Euro-Silo at Sifferdok in Ghent.
The ship, 'Zhe Hai 505' left the port of Odessa with 30,000 tons of rapeseed on board. More ships are scheduled for mid and late September, which will help restart the transhipment of grain from Ukraine. During the first eight months of this year, the amount of grain shipped from Ukraine to North Sea Port fell by 60% compared to the same period in 2021. In a normal year, some 1.5 million tons (2021) are imported, rising to as much as 2.1 million tons (2019).
Euro-Silo receives 4.5 million tons of grain, seeds and derivatives annually, of which 25-30% comes from Ukraine, depending on the harvests.
Under the auspices of the United Nations, a corridor for grain ships has been created in the Black Sea to allow the export of grain from Ukraine. Euro-Silo and North Sea Port are helping to establish this grain corridor. From the very start of the conflict between Ukraine and Russia, North Sea Port has been supporting companies and organisations that are seeking to mitigate these terrible events.
North Sea Port manages, operates and develops the 60-kilometres-long cross-border port area from the Dutch port of Vlissingen to Ghent in Flanders. The port is versatile, multimodal, and offers space for development. Since its existence, it has ranked among the top of the European seaports and with 250 staff members, actively contributes to more prosperity in its region in Belgium and the Netherlands.
Latest News
(Posted on 03/12/23)
In the presence of Kassym-Jomart Tokayev, President of the Republic of Kazakhstan, AD Ports Group, a... Read more
(Posted on 03/12/23)
Lhyfe, a global pioneer in the production of renewable green hydrogen for transportation and industrial... Read more
(Posted on 26/11/23)
A 194 million euro investment in North Sea Port will secure large-scale CO2 reduction by the largest... Read more
(Posted on 17/11/23)
The Central Association of German Seaport Operators (ZDS) has called for a decisive German port policy... Read more
(Posted on 13/11/23)
A groundbreaking feasibility study has highlighted the potential for using clean ammonia to refuel ships... Read more
(Posted on 05/11/23)
IAPH has announced the ratification by the IAPH Council of the new IAPH Board. The Board is formed by... Read more
(Posted on 05/11/23)
CN has announced that it acquired from Genesee & Wyoming Inc., a stake in the Cape Breton &... Read more
(Posted on 31/10/23)
Due to continued very high inflation, the Hamburg Port Authority (HPA) will raise port fees by an average... Read more
(Posted on 31/10/23)
The UK's leading ports group, Associated British Ports (ABP), has appointed Jeff Gibb as Lead... Read more
(Posted on 26/10/23)
In the first nine months of 2023, there was 6% less throughput in the port of Rotterdam: 329.9 million... Read more