Liu reappointed in Hong Kong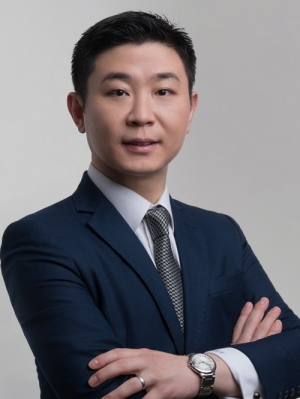 (Posted on 25/06/20)
Maritime Law specialist Hill Dickinson's position at the centre of the Hong Kong shipping services sector has been further emphasised by the reaffirmation of its place on an important maritime board.
Edward Liu, Hill Dickinson counsel in Hong Kong, has been reappointed by the Secretary for Transport and Housing as a co-opted member of the Hong Kong Maritime and Port Board (HKMPB), the advisory body of the Transport and Housing Bureau of the HKSAR Government, and will serve for a two year period.
HKMPB provides a high-level platform for the Government to work in partnership with the industry on the long-term development of Hong Kong's maritime and port industry.
During his previous tenure (from April 2018 to April 2020), Mr Liu, a Hong Kong Registered Foreign Lawyer, served on the Maritime and Port Development Committee. Through this latest term, which spans 2020 to 2022, he will be a member of the Promotion and External Relations Committee which advises on strategies and measures to promote Hong Kong as a maritime services hub and a competitive port.
Welcoming Mr Liu's appointment, Damien Laracy, head of Hill Dickinson's Hong Kong office, said: "We congratulate Edward on this important appointment which further consolidates Hill Dickinson's role at the heart of Hong Kong's maritime hub and enables us to play a central role in the development of Hong Kong's shipping sector."
Mr Liu commented: "I am pleased to be reappointed to the HKMPB and look forward to working closely with my committee colleagues to raise Hong Kong's maritime profile."
Latest News
(Posted on 24/03/23)
One Sea has welcomeed Finnish start-up Groke Technologies as its new member, bringing additional expertise... Read more
(Posted on 24/03/23)
ClassNK has released "FAQs on the EU-ETS for Shipping", an overview and necessary preparation... Read more
(Posted on 20/03/23)
AXSMarine, a pioneer and market leader in the provision of advanced solutions for shipping professionals... Read more
(Posted on 20/03/23)
Shipzero is enabling transport and logistics companies to create transparency about their emissions... Read more
(Posted on 07/03/23)
The Isle of Man Ship Registry (IOMSR) has become an associate member of The International Association... Read more
(Posted on 07/03/23)
The wellbeing of crew members is becoming more important to shipping companies says leading catering... Read more
(Posted on 28/02/23)
Canada based Algoma Central Corporation has reported its results for the year ended 31 December, 2022... Read more
(Posted on 24/02/23)
Ukrainian seafarers have largely returned to international shipping thereby restoring balance in crew... Read more
(Posted on 24/02/23)
The Chairs of the Round Table of International Shipping Associations met in Athens last week to renew... Read more
(Posted on 21/02/23)
AXSMarine, a leading provider of SaaS shipping software and data for decision making in the chartering... Read more