Japan's coronavirus rise prompts MOL response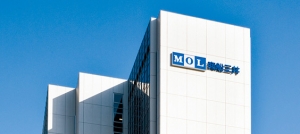 (Posted on 31/07/20)
Mitsui O.S.K. Lines, Ltd. (MOL) has announced that it will lower the number of employees working from the office from 50% to 30%, effective immediately, as the Coronavirus continues to spread across Japan. Tokyo has recorded consecutive days with more than 200 infections
Headquartered in Toranomon, Minato, Tokyo, Japan, MOL is one of the largest shipping companies in the world.
The MOL fleet includes dry bulk carriers, liquefied natural gas carriers, Ro-Ro Car Carrier ships, tankers, container ships (among which mv MOL Triumph is the 4th largest containership in the world), and container terminals. Its alligator logo can be seen in ports, roads, rails and barges around the world.
In a statement, the company said, "MOL will continue to give top priority and to ensure the safety of its officers, employees and related parties, and will respond flexibly in accordance with the Government Policies. MOL will take all possible measures not to cause any inconvenience to our business partners and related parties. We appreciate your understanding and cooperation."
MOL dry bulk service draws upon one of the world's largest fleets to provide reliable transport that meets various customer needs, with various types of specialized carriers designed and built in consideration of different cargo characteristics conditions of loading and discharging ports. MOL not only has specialized carriers, but also a wide variety of vessels—from small to large, with the versatility to meet various trades on a global scale with high-quality transport services.
Latest News
(Posted on 03/12/23)
The Dry Bulk and LNG segments have borne the brunt of restricted transits, particularly due to their... Read more
(Posted on 03/12/23)
Columbia Shipmanagement (CSM) is set to further boost operational efficiency on its vessels, as crew... Read more
(Posted on 26/11/23)
Shi.E.L.D. Services has selected Spinergie as its preferred digitized solution provider to monitor and... Read more
(Posted on 26/11/23)
Thousands of cadets and trainees in India will benefit from in-depth wellness training and support thanks... Read more
(Posted on 17/11/23)
As shipping continues its journey to decarbonisation, INTERCARGO will host a special forum in Athens... Read more
(Posted on 13/11/23)
INTERCARGO was deeply saddened and concerned to hear of the reported appalling missile attack on the... Read more
(Posted on 13/11/23)
A new-look Wellness at Sea Awareness Campaign for seafarers, their families and shore staff that &ldquo... Read more
(Posted on 05/11/23)
Classification society DNV has entered into a Joint Development Project (JDP) with AL Group and its... Read more
(Posted on 31/10/23)
Samsung Heavy Industries (SHI) and leading classification society DNV have inked a Memorandum of Understanding... Read more
(Posted on 31/10/23)
WISTA International, during its Annual General Meeting (AGM) held in Montevideo, Uruguay, on 25 October... Read more