Jones steps down as BRS chairman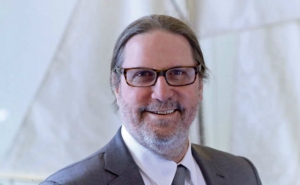 (Posted on 12/10/20)
The BRS Group has a new chairman. As the partnership agreement stipulates, on reaching the age of 65 partners must resign from the board. Bruno Jourdan Barry and Tim Jones did so at the board meeting last week in Luxembourg. Tim has stepped down from his position as Chairman which he has held since 2014 and by an unanimous vote is succeeded by the current CEO François Cadiou. Tim Jones will remain with the Group, continue his current commercial activities and contribute to new developments and trends.
On the change, Tim Jones said: 'It has been a real privilege and honor to be at the helm of the company. BRS is a very special place to work, we have always shared the good times with everyone but most importantly it is a fun place to work where we didn't just have jobs we have life styles and friends. I am delighted to see a new board and a new chairman in whom I have full confidence.'
François Cadiou declared 'The changeover of crew on the bridge of a company is always a delicate matter, but the organization that BRS has had in place for now 30 years facilitated this transfer, I have personally experienced the transition of four Chairmen since my arrival at BRS in 1990. Tim Jones has perfectly prepared the next act and I am grateful to him, I would also like to especially thank Tim for all his years at the head of BRS, for having developed BRS and passed on a great company. I am very enthusiastic to take up the new challenge and develop BRS further into the 'brokerage of tomorrow'.
The BRS Group is a diversified and dynamic global shipping services group offering a range of maritime activities to complement its core broking business. As well as Shipbroking, the Group's activities include Freight Derivatives, Software Technology, Market Intelligence and Maritime Consulting. The Group also holds financial investments in Data Management and Chartering Software provider, AXSMarine and the Alpha Brands. The BRS Group has more than 500 employees in 18 offices worldwide with close to 100 partners.
Latest News
(Posted on 27/09/23)
As the global shipping industry today celebrates World Maritime Day with its central theme of &ldquo... Read more
(Posted on 26/09/23)
Leading provider of secure maritime data communications software, GTMaritime, has reached 15,000 installations... Read more
(Posted on 26/09/23)
Posidonia Exhibitions, organisers of Posidonia, the International Shipping Exhibition, is launching... Read more
(Posted on 19/09/23)
Seven months after its formal launch, NorthStandard is already realizing tangible benefits from combining... Read more
(Posted on 12/09/23)
Maritime nuclear technology company CORE POWER has boosted its Global Advisory Board with four new high... Read more
(Posted on 12/09/23)
Foreship has relocated its UK subsidiary to larger premises and appointed Tuur Killaars as Senior Sustainability... Read more
(Posted on 08/09/23)
Classification society DNV has signed a Memorandum of Understanding (MoU) with Singapore-based ship... Read more
(Posted on 08/09/23)
Leading blended learning provider Intelligent Seas Group (ISG) is delighted to announce its collaboration... Read more
(Posted on 04/09/23)
Record year-on-year declines in rainfall has been identified as the 'likely culprit' for... Read more
(Posted on 04/09/23)
After years of keeping a vital navigation service operating on the same income, Middle East Navigation... Read more