IBJ Awards at the Tower of London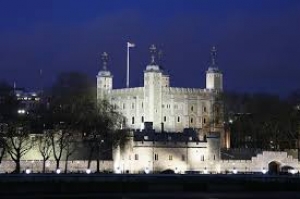 (Posted on 01/04/16)
The IBJ Awards venue this year is the pavilion at one of the world's most famous historic buildings.
The Tower of London has played a prominent role in English history and is the home of the Crown Jewels of England. It will provide a spectacular backdrop as the world's maritime bulk industry gathers on 21st November for this year's "Night of the Year", a unique annual networking opportunity at a glittering gala occasion.
London itself is a leading global city with strong links to the worlds maritime community and the Tower of London – officially Her Majesty, Queen Elizabeth's Royal Palace and Fortress of the Tower of London – is a historic castle located on the north bank of the River Thames.
It was founded in 1066 and the White Tower, was built by William the Conqueror in 1078. The castle was used as a prison from 1100 and, also as a grand palace early in its history, when it served as a royal residence. It became a place of execution along with the notorious Tower Hill to the north of the castle. It is cared for by the charity Historic Royal Palaces and is protected as a World Heritage Site.
The IBJ Awards salute achievements by individuals and organisations and uniquely provide companies with an opportunity to put themselves in the spotlight, or to nominate an organisation who they believe is doing a fantastic job. Being shortlisted, or winning at The IBJ Awards increases profile to the bulk industry and boosts staff morale.
Entries are judged by senior industry leaders. Working in separate panels to ensure complete Impartiality, judges are chosen to recognise what is truly outstanding and deserves recognition. The panel will pay particular attention to increased efficiency, safety and environment protection.
You can enter your own company or nominate a company who you feel deserves recognition. Established as a benchmark for excellence across the Maritime Bulk Industry the IBJ Awards remain free to enter and entering could not be simpler. See the awards page on this website – entry deadline 1st August 2016.
The IBJ Awards 2016
A Salute to Excellence in the Maritime Bulk Industry
The Pavilion at the Tower of London
21st November 2016
Latest News
(Posted on 04/06/20)
The IBJ Awards were planned for 16th November in Rotterdam this year. However, with so many companies... Read more
(Posted on 27/11/19)
The beautiful city of Hamburg hosted this year's Night of the Year for the maritime bulk industry... Read more
(Posted on 22/11/18)
The historic city of Ghent hosted this year's "Night of the Year" for the Maritime... Read more
(Posted on 01/04/18)
The historic city of Ghent will host this year's "Night of the Year" for the Maritime... Read more
(Posted on 11/12/17)
Dry Bulk and Energy Business Managers at the Port of Rotterdam Authority, Mieke Brinkel and Nicole van... Read more
(Posted on 15/11/17)
The major event in the maritime bulk industry's calendar, the IBJ Awards, took place in Amsterdam... Read more
(Posted on 01/09/17)
IBJ is pleased to announce which enterprising companies have made it to the bulk cargo handling and... Read more
(Posted on 02/09/16)
Judging for the IBJ Awards 2016 has now been completed and finalists are listed below.The IBJ awards... Read more
(Posted on 06/06/16)
The Host for the IBJ Awards 2016 is Jon Culshaw.Jon Culshaw is regarded by many as Britain's finest... Read more
(Posted on 21/11/15)
Award for Safety in Bulk Handling (Marine)WinnerOMC International Award for Safety in Bulk Handling... Read more