UK Q1 trade stats lift lid on Brexit impact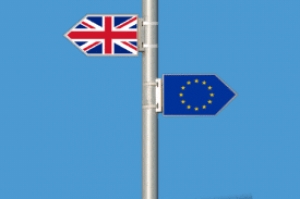 (Posted on 09/06/21)
The UK's Q1 2021 port freight statistics from the Department for Transport released today provide further insight into what was a tough start to the year for the economy, with a national lockdown enduring for the full quarter and UK and EU businesses getting to grips with Brexit.
When comparing January to March 2021 with January to March 2020 through UK major ports, total freight tonnage decreased by 9% to 103.9 million tonnes; with inward units facing a more severe fall of 17%, compared to an 8% fall in outward units. Alternatively, unitised traffic fell by 13% to 4.2 million units, with inward units being hardest hit with a 17% fall, compared to outward units decreasing by 8%.
Commenting, Phoebe Warneford-Thomson, Policy Manager and Economic Analyst, at the British Ports Association said, "This is the first time the industry as a whole has been able to see the aggregate impact of Brexit on port volumes. Due to the timing of the Brexit deadline falling at the same time as the third national lockdown, it is challenging to truly separate their impact and draw firm conclusions on which had a more harmful impact on trade in the first quarter.
However, when looking back to port freight data from Q2 2020, when the full extent of the UK's first national lockdown was felt, the data painted a far more severe picture than we've seen today - with an 18% decline in freight tonnage and a 44% decline in unitised traffic, compared to the same period. By now, we have a good understanding of the harms to the economy caused by lockdowns, and therefore port freight, so today's data can be at least be partly attributed to the impact of COVID-19.
This said, we know from other data sources such as the ONS Trade Report, that January saw a fall in goods imports and exports that was the largest month-on-month drop since records began, which was ultimately driven by the Brexit deadline at the very end of 2020. Furthermore, today's figures are consistent with other reports from trade statistics that suggest that businesses stockpiled ahead of the Brexit deadline in Q4, which led to a quieter first quarter than usual. This also indicates why inward unitised freight faced the greatest fall than any other category, as there were most concerns about RoRo traffic ahead of the end of the transition period.
Of course, full import controls will not come into force until January 2022, so the full extent of the impact of Brexit on trade - temporary or permanent - has not yet been realised."
Latest News
(Posted on 26/11/23)
A 194 million euro investment in North Sea Port will secure large-scale CO2 reduction by the largest... Read more
(Posted on 17/11/23)
The Central Association of German Seaport Operators (ZDS) has called for a decisive German port policy... Read more
(Posted on 13/11/23)
A groundbreaking feasibility study has highlighted the potential for using clean ammonia to refuel ships... Read more
(Posted on 05/11/23)
IAPH has announced the ratification by the IAPH Council of the new IAPH Board. The Board is formed by... Read more
(Posted on 05/11/23)
CN has announced that it acquired from Genesee & Wyoming Inc., a stake in the Cape Breton &... Read more
(Posted on 31/10/23)
Due to continued very high inflation, the Hamburg Port Authority (HPA) will raise port fees by an average... Read more
(Posted on 31/10/23)
The UK's leading ports group, Associated British Ports (ABP), has appointed Jeff Gibb as Lead... Read more
(Posted on 26/10/23)
In the first nine months of 2023, there was 6% less throughput in the port of Rotterdam: 329.9 million... Read more
(Posted on 26/10/23)
After nine months, the total throughput of Port of Antwerp-Bruges was 204.4 million tonnes, a drop of... Read more
(Posted on 19/10/23)
LOGISTEC Corporation have announced that it has entered into an arrangement agreement with 1443373... Read more