MCTC issues coronavirus galley guide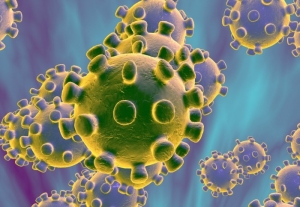 (Posted on 18/02/20)
MCTC, the leading international catering and training provider, has issued guidance to galley crew who may be affected by vessel or port restrictions during the global coronavirus outbreak.
With some ship operators advising vessels not to dock or restock supplies in certain areas of Asia, MCTC has issued helpful and timely guidelines to galley crew on how to prevent spreading viruses on board through cross-contamination in the kitchen.
Christian Ioannou, Managing Director of MCTC, said: "The alarming spread of the coronavirus and the restrictions being implemented across the maritime sector mean that it's important galley crew focus on hygiene and ensuring foods are prepared in their designated areas to prevent cross-contamination. As good practice, the company has sent notices to all crew reminding them of the importance of cleanliness and good hygiene practices as a protection against spreading the virus."
MCTC advises seafarers to:
Wash hands frequently with soap and water or use alcohol-based hand rub to destroy viruses
Remain one meter away from other people, especially if coughing or sneezing
Avoid contamination by touching hands, eyes and mouth with fingers to avoid transferring the virus to yourself
If you cough then cough into your elbow to prevent spreading germs further afield, or ideally into a tissue and then dispose of it
If you have a cough, temperature or difficulty breathing tell your Captain or onboard medical support immediately
Do not prepare or handle food for others if you are feeling unwell
Ensure all food preparation areas are kept spotlessly clean and maintain high standards of hygiene in the galley
Follow a robust food storage and handling regime, particularly with regard to raw meat and dairy products
Latest News
(Posted on 26/11/23)
Shi.E.L.D. Services has selected Spinergie as its preferred digitized solution provider to monitor and... Read more
(Posted on 26/11/23)
Thousands of cadets and trainees in India will benefit from in-depth wellness training and support thanks... Read more
(Posted on 17/11/23)
As shipping continues its journey to decarbonisation, INTERCARGO will host a special forum in Athens... Read more
(Posted on 13/11/23)
INTERCARGO was deeply saddened and concerned to hear of the reported appalling missile attack on the... Read more
(Posted on 13/11/23)
A new-look Wellness at Sea Awareness Campaign for seafarers, their families and shore staff that &ldquo... Read more
(Posted on 05/11/23)
Classification society DNV has entered into a Joint Development Project (JDP) with AL Group and its... Read more
(Posted on 31/10/23)
Samsung Heavy Industries (SHI) and leading classification society DNV have inked a Memorandum of Understanding... Read more
(Posted on 31/10/23)
WISTA International, during its Annual General Meeting (AGM) held in Montevideo, Uruguay, on 25 October... Read more
(Posted on 31/10/23)
Members of INTERCARGO met in Athens last week for the Association's Annual General Meeting, Executive... Read more
(Posted on 26/10/23)
The Columbia Group (Columbia) has opened a new manning agency, Columbia Shipmanagement Vietnam (CSM... Read more