Klaveness Digital etablishes Board of Directors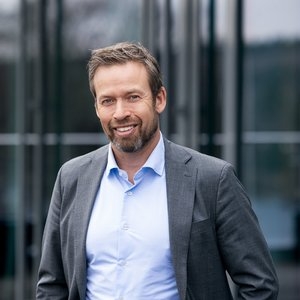 (Posted on 01/12/22)
Norwegian technology company Klaveness Digital has announced the formation of its first Board of Directors. Established in October 2022, the Board blends the internal expertise of Torvald Klaveness together with external members that possess strong track records in B2B SaaS (Software-as-a-Service) enterprise growth.
Klaveness Digital develop intelligent solutions using the latest advances in machine learning and artificial intelligence, to solve the everyday problems that some of the world's largest industrial companies are facing.
The companies' flagship product, CargoValue, is a Software as a Service (SaaS) solution that provides industrial companies with a digital twin of their seaborne supply chains. The platform improves supply chain management by delivering real-time visibility, improving transparency, and fostering collaboration between stakeholders involved in the planning, scheduling, and production processes.
The Chair of the Board is Ernst Meyer. Meyer was appointed President and CEO of Torvald Klaveness in April 2022 after three years as COO of Klaveness and Managing Director of Klaveness Ship Management AS. Prior to joining Klaveness, Meyer worked 20 years for Det Norske Veritas (DNV) in various global and regional executive positions including North America and Asia Pacific.
Appointed Board Members include Gøran Andreassen who joined Torvald Klaveness in April 2021 as Chief Strategic Investment Officer and brings more than 20 years of experience across private equity, investment banking and industry positions. Prior to Klaveness, he was Senior Partner in OMP Capital and Partner in HitecVision, where he served on the Board of multiple portfolio companies during his seven years with the firm.
Also, Liv Hege Dyrnes who has been the CFO of Klaveness Combination Carriers (KCC) ASA since the inception in 2018. She was appointed CFO of Torvald Klaveness in 2017 after 8 years in the company. Prior to joining Klaveness, she worked in the Shipping, Offshore and Logistics unit in DNB Bank.
Sten-Roger Karlsen has been the CEO of Ørn Software for the past four years of his 22 years working in software and technology. During Karlsen's tenure, the company raised more than 250 NOKm from international investors for its IPO on the Euronet Growth Stock Exchange in March 2021 and has increased its Annual Recurring Revenue (ARR) by more than 1100%. In addition, Karlsen has also served as COO of the maritime tech company Star Information Systems AS, as well as holding the same position with Ecowat AS and Sales and Marketing Director with Sensorlink.
Karlsen comments: "I believe Klaveness Digital has a unique offering that makes a real impact on the shipping and logistics industry. Great technology and a skilled team, combined with Klaveness' maritime heritage and industry knowledge is a formula I really believe in.
I hope that my experience from taking a SaaS company on a similar journey will add good value to the company. I am looking forward to being a part of the team and the exciting opportunities that lies ahead."
Thomas Falck is a professional Board Member and long-term backer of technology-based growth companies - as an angel investor, Board Member, or advisor. He has been the CEO of two international software and technology companies with Visma Marine ASA and Q-Free ASA, and he recently served as Head of SaaS Strategy & Execution and CFO of Cognite AS – a Norwegian 'Unicorn'.
Latest News
(Posted on 27/01/23)
ClassNK has issued an Approval in Principle (AiP) for a large ammonia fuelled 210,000 DWT bulk carrier... Read more
(Posted on 27/01/23)
Investors in middle aged dry bulk tonnage may be cheered by the impact of sustained higher recycled... Read more
(Posted on 27/01/23)
As one of the most important strategic maritime passages in the world, linking the Indian and Pacific... Read more
(Posted on 23/01/23)
OSM Maritime Group and Thome Group have agreed to a merger of the two companies. By joining forces,... Read more
(Posted on 23/01/23)
In a pivotal move aimed at further strengthening The Swedish Club's long-term position in the... Read more
(Posted on 16/01/23)
International crewing expert Danica Crewing Specialists now has a presence in Mumbai, boosting its recruitment... Read more
(Posted on 10/01/23)
Bahamas-based ship-management group Campbell Shipping has extended its relationship with Inmarsat, a... Read more
(Posted on 10/01/23)
AAL's scheduled monthly 'Asia to Australia West Coast Liner Service' (AUWC) recently... Read more
(Posted on 10/01/23)
Tindall Riley & Co Ltd./ the Managers of Britannia P&I announce that on 5 January 2023 it acquired... Read more
(Posted on 04/01/23)
The Swedish Club has welcomed in the New Year, when it formally greeted its incoming Managing Director... Read more