Idwal appoints Haysom new CCO as expansion continues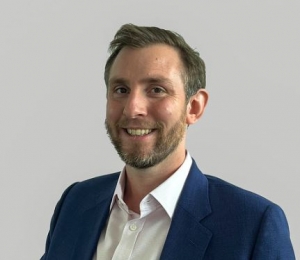 (Posted on 15/09/22)
Idwal has announced that George Haysom has joined the business as chief commercial officer (CCO) to work with the existing team in accelerating the company's market position.
Idwal is a global leader in vessel inspections, benchmarking and analysis, driving asset integrity, sustainability, and transparency in the maritime industry.
George will lead the sales, customer and business development functions of Idwal, working closely with the sales desk and helping to build and recruit the necessary resources, processes and layers to ensure Idwal continues to meet its ambitious growth targets. He will also be heavily involved in strategy planning and the implementation and evolution of the current Idwal 5-year plan.
Idwal's new CCO has significant and diverse experience in business development, commercial negotiations, customer engagement and contractual management. Having begun his career with eight years as a broker at Braemar, George then worked in business development for Gulf Marine Services PLC in the Middle East and achieved significant success establishing a Saudi Arabia office whilst engaged as general manager. Directly before his appointment by Idwal, George's most recent role was Group Commercial Director at Anglo Eastern, the world's largest third-party ship management company, where he was instrumental in bringing new clients to the group from across a broad spectrum of ship owners in terms of fleet size, ship owning experience and vessel type. He also played a key part in the company's business transformation, most notably in the areas of digitalisation, process excellence and standardisation, as well as ESG reporting.
George commented, "I am very excited to take on the role at Idwal. I am committed to driving progress across the business and I look forward to working with the executive team and my colleagues to expand on the foundations here of innovation, leadership, pioneering products, and commitment to customers. The shipping industry is in an unprecedented situation with a huge emphasis building on standardisation of platforms, transparency in reporting and leveraging of data, I am a firm believer that with the systems in place and the continual innovation at Idwal, we will be able to play a big role on this journey. "
Idwal CEO, Nick Owens, said: "George has a track record of winning clients, negotiating business, building lasting customer relationships and delivering significant new business wins against clear strategic goals. He will bring extensive breadth and depth of knowledge, and his attention to detail and commercial knowledge is highly impressive. We are very excited to have George onboard with us, and very much look forward to welcoming him to our key clients."
George will be based from his home near London but will be very visible in the Cardiff office. Naturally, he will also travel extensively to meet customers at senior levels, and identify new business opportunities, and will work closely with the existing sales and commercial teams as well as the product development team.
Latest News
(Posted on 27/09/23)
As the global shipping industry today celebrates World Maritime Day with its central theme of &ldquo... Read more
(Posted on 26/09/23)
Leading provider of secure maritime data communications software, GTMaritime, has reached 15,000 installations... Read more
(Posted on 26/09/23)
Posidonia Exhibitions, organisers of Posidonia, the International Shipping Exhibition, is launching... Read more
(Posted on 19/09/23)
Seven months after its formal launch, NorthStandard is already realizing tangible benefits from combining... Read more
(Posted on 12/09/23)
Maritime nuclear technology company CORE POWER has boosted its Global Advisory Board with four new high... Read more
(Posted on 12/09/23)
Foreship has relocated its UK subsidiary to larger premises and appointed Tuur Killaars as Senior Sustainability... Read more
(Posted on 08/09/23)
Classification society DNV has signed a Memorandum of Understanding (MoU) with Singapore-based ship... Read more
(Posted on 08/09/23)
Leading blended learning provider Intelligent Seas Group (ISG) is delighted to announce its collaboration... Read more
(Posted on 04/09/23)
Record year-on-year declines in rainfall has been identified as the 'likely culprit' for... Read more
(Posted on 04/09/23)
After years of keeping a vital navigation service operating on the same income, Middle East Navigation... Read more