BPA: borders proposals welcome but timescales short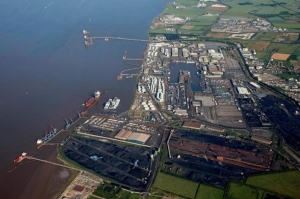 (Posted on 12/10/20)
Responding to the publication of the UK government's the Border Operating Model, the British Ports Association has welcomed the clarity government has given but suggested there is a lot more to do to prepare for next year.
The British Ports Association (BPA) represents the interests of over 100 port members, covering more than 400 ports, terminal operators and port facilities.
Richard Ballantyne, Chief Executive of the BPA, which represents ports that facilitate 86% of UK trade including all main roll-on roll-off gateways, said, "The Ports industry welcomes further clarity on what our borders will look like post EU-transition. There is a huge amount of preparation underway. The ports and freight industry is gearing up for new customs and border control arrangements which European and Northern Irish traffic will be subject to next year so the further details contained in the document are welcome.
However, timescales are tight. The sector is now engaged in technical discussions with various government departments about the implementation of what the requirements will mean at the frontier. The situation is gradually progressing but there is still much to be done.
We now are encouraging the government to be as pragmatic it can be to ensure free-flowing trade when for when the UK is outside of the EU. The Border Operating Model really brings home how different much of the trading arrangements will be for UK traders next year and we expect to see a concerted drive to get everyone across the freight industry ready."
The UK ports industry plays a key role in the country's economy as 95% of the UK's international trade – imports and exports – is carried through British ports.
Latest News
(Posted on 07/12/23)
US Port owners should start immediate planning to take advantage of the $3bn available in grants as... Read more
(Posted on 07/12/23)
The Vancouver Fraser Port Authority's board of directors has announced that it has appointed Peter... Read more
(Posted on 03/12/23)
In the presence of Kassym-Jomart Tokayev, President of the Republic of Kazakhstan, AD Ports Group, a... Read more
(Posted on 03/12/23)
Lhyfe, a global pioneer in the production of renewable green hydrogen for transportation and industrial... Read more
(Posted on 26/11/23)
A 194 million euro investment in North Sea Port will secure large-scale CO2 reduction by the largest... Read more
(Posted on 17/11/23)
The Central Association of German Seaport Operators (ZDS) has called for a decisive German port policy... Read more
(Posted on 13/11/23)
A groundbreaking feasibility study has highlighted the potential for using clean ammonia to refuel ships... Read more
(Posted on 05/11/23)
IAPH has announced the ratification by the IAPH Council of the new IAPH Board. The Board is formed by... Read more
(Posted on 05/11/23)
CN has announced that it acquired from Genesee & Wyoming Inc., a stake in the Cape Breton &... Read more
(Posted on 31/10/23)
Due to continued very high inflation, the Hamburg Port Authority (HPA) will raise port fees by an average... Read more