Back UN initiative with enforcement says SRI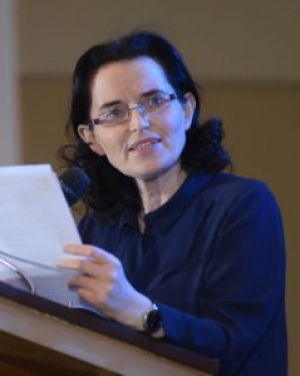 (Posted on 17/05/21)
Amid growing fears of an impending escalation of the humanitarian crisis facing seafarers, SRI, the international pan-industry body researching maritime and seafarers' law, applauds the recent initiative from United Nations Agencies to protect seafarers' rights during the COVID-19 pandemic. Urging all cargo owners and charterers to support the new wide-ranging human rights toolkit, SRI does, however, warn that rogue operators may benefit without proper enforcement of the standards.
"It is very welcome to see this response to the unique circumstances of the COVID-19 pandemic crisis from the UN Global Compact, the UN Human Rights Office, the International Labour Organization and the International Maritime Organization," says Deirdre Fitzpatrick, Executive Director of SRI. "Such initiatives can be very effective in creating awareness and raising the standards of acceptable behaviour in the global supply chains".
"The COVID-19 crisis has brought out the very best and the worst of the maritime industry," she explains. "We have seen many shipping companies go well beyond the mark to support their seafarers. But as we know, there is always a minority who seek to exploit any situation and who compete unfairly with the rest of the industry. It is these rogue operators who will not have the new toolkit top of their reading list and who must not be allowed to escape the standards."
The new guidance was issued following the latest resolution of the Special Tripartite Committee of the ILO, calling again on '… Members and shipowners' and seafarers' organizations to work jointly to ensure the promotion and respect for seafarers' rights under the MLC, 2006'.
"Enforcement is essential to the success of this initiative," adds Deirdre Fitzpatrick. "Whilst we can always hope that voluntary standards are followed, there needs also to be a commitment to address how these standards can be enforced. Here there is a critical role to be played by the industry, by workers and their organisations, and by the States themselves."
Latest News
(Posted on 07/12/23)
ClassNK has issued Approvals in Principle (AiPs) for four cutting-edge ship designs developed by Marine... Read more
(Posted on 07/12/23)
A smartship partnership bringing together ship management company Laskaridis Shipping, digital technology... Read more
(Posted on 07/12/23)
ABB has launched a new digital tool allowing shipowners, operators and designers to estimate the emission... Read more
(Posted on 03/12/23)
The Dry Bulk and LNG segments have borne the brunt of restricted transits, particularly due to their... Read more
(Posted on 03/12/23)
Columbia Shipmanagement (CSM) is set to further boost operational efficiency on its vessels, as crew... Read more
(Posted on 26/11/23)
Shi.E.L.D. Services has selected Spinergie as its preferred digitized solution provider to monitor and... Read more
(Posted on 26/11/23)
Thousands of cadets and trainees in India will benefit from in-depth wellness training and support thanks... Read more
(Posted on 17/11/23)
As shipping continues its journey to decarbonisation, INTERCARGO will host a special forum in Athens... Read more
(Posted on 13/11/23)
INTERCARGO was deeply saddened and concerned to hear of the reported appalling missile attack on the... Read more
(Posted on 13/11/23)
A new-look Wellness at Sea Awareness Campaign for seafarers, their families and shore staff that &ldquo... Read more