Trafigura releases strong half year results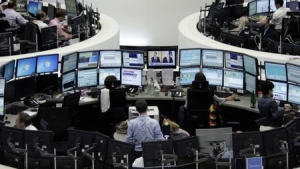 (Posted on 14/06/21)
Trafigura Group Pte Ltd, one of the world's leading independent commodity trading companies, has released its half year results. They show a strong commercial and financial performance in what continues to be a rapidly evolving business environment, with record gross profit, EBITDA and net profit for the period ending 31 March 2021.
Revenue rose 19 percent to USD98.4 billion from the first half of 2020 as a result of increased traded volumes and higher commodity prices. Gross profit of USD4.3 billion was 54 percent higher. The even stronger rise in net profit to USD2.1 billion from USD0.5 billion in the same period last year in part reflected stabilisation of the Group's industrial assets, which had negatively impacted results in the previous year, combined with a very strong trading performance. EBITDA was USD3.7 billion,
a 53 percent increase from a year ago.
Both principal trading divisions, Oil and Petroleum Products and Metals and Minerals, showed increased trading volumes, higher margins and larger gross profit. Gross profit margin rose to
4.3 percent from 3.8 percent when compared to the same period last year.
Market conditions, driven in large part by the economic recovery, underlined the need for reliable service providers such as Trafigura with the risk management skills, global network, physical assets and financial capacity to help customers navigate these markets.
"This outstanding first half performance reflects our continuing efforts to build customer business, expand our product footprint and adapt to structural changes across many commodity markets, driven by the energy transition," said Trafigura's Executive Chairman and Chief Executive Officer Jeremy Weir.
The period included the announcement of a number of key transactions, including the acquisition of a
10 percent equity stake in Russian oil and gas company Vostok Oil, as well as investments in green hydrogen, battery storage and nickel production projects, indicating the key role that the energy transition, together with the technologies and materials needed to support it are now playing in the commodity trading business.
Another notable feature of the period was a substantial strengthening of the Group's overall financial position enabling it to handle larger trade flows. Trafigura secured access to increased bank liquidity on favourable terms, issued in the public and private EUR debt capital markets, while an increase in retained earnings strengthened Group equity and reduced leverage.
Latest News
(Posted on 24/03/23)
BHP and global engineering, project management and professional services firm, Hatch, have signed an... Read more
(Posted on 20/03/23)
Rio Tinto increased its spend with Australian suppliers to more than A$15.3 billion in 2022, as part... Read more
(Posted on 20/03/23)
Trafigura Group Pte Ltd., a market leader in the global commodities industry, has announced the closing... Read more
(Posted on 07/03/23)
Nexyst 360, an innovative grain transportation solution provider, has partnered with Nexxiot to digitalize... Read more
(Posted on 28/02/23)
Cargill has announced the appointments of Joanne Knight as Chief Financial Officer (CFO) and Philippa... Read more
(Posted on 24/02/23)
Trafigura, a market leader in the global commodities industry, has entered into a USD 500 million five... Read more
(Posted on 22/02/23)
British Steel has announced proposals to close its coke ovens as part of its drive to overcome global... Read more
(Posted on 20/02/23)
Global miner Rio Tinto and Japanese trader and business conglomerate Marubeni Corporation have agreed... Read more
(Posted on 20/02/23)
Trafigura, a market leader in the global commodities industry, and Ecobat, the global leader in battery... Read more
(Posted on 13/02/23)
Hydrogen is at the core of the green steel transition. Ensuring access to this scarce resource &ndash... Read more