Trafigura completes acquisition of Ecobat Stolberg multi-metals plant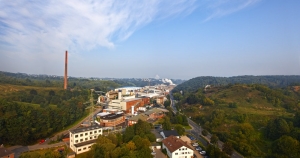 (Posted on 20/02/23)
Trafigura, a market leader in the global commodities industry, and Ecobat, the global leader in battery recycling, have confirmed that Trafigura's acquisition of the Ecobat Resources Stolberg GmbH (ERS) business has been completed following the satisfaction of customary conditions precedent including the receipt of regulatory approvals.
As previously announced, the Stolberg plant will be operated and managed by Nyrstar, an international producer of critical minerals and metals essential for a low carbon future. The Stolberg business will operate under the name 'Nyrstar Stolberg GmbH' going forward. Nyrstar is wholly owned by the Trafigura Group.
"We welcome the highly engaged Stolberg team to Nyrstar and look forward to working hand in hand to increase local availability of highly relevant materials for the fast-evolving European green transition as we plan to bring Nyrstar Stolberg on line in the coming weeks," said Guido Janssen, Co-CEO of Nyrstar.
"We are pleased to complete this sale and look forward to championing the Stolberg plant as it restarts production under a new owner. Meanwhile, we will continue to concentrate our portfolio on our core business of battery recycling in the circular energy economy," said Marcus Randolph, CEO of Ecobat.
ERS – which will operate under the name Nyrstar Stolberg - was founded in 1848 and is one of the largest and most modern primary multi-metal smelters in the world. The facility produces primary lead and more than 100 different specifications of market-leading lead alloys, battery based sulphuric acid as well as precious metals such as silver, gold, and platinum from lead concentrates. The plant has been under repair since a major flood event occurred in July 2021.
Nyrstar is an international producer of critical minerals and metals essential for a low carbon future. With a market leading position in zinc and lead, Nyrstar has mining, smelting and other operations located in Europe, the U.S. and Australia and employs approximately 4,000 people. Its Corporate Office is based in Budel-Dorplein, the Netherlands.
Trafigura is a leading commodities group, owned by its employees and founded 30 years ago.
Latest News
(Posted on 31/03/23)
Bunge Limited has announced that Kathleen Hyle, non-executive chairperson of the Board of Directors,... Read more
(Posted on 31/03/23)
Rio Tinto and First Quantum Minerals have entered into an agreement to form a joint venture that will... Read more
(Posted on 28/03/23)
Fertilizers Europe has called on EU co-legislators to ensure that clean fertilizer and ammonia production... Read more
(Posted on 24/03/23)
BHP and global engineering, project management and professional services firm, Hatch, have signed an... Read more
(Posted on 20/03/23)
Rio Tinto increased its spend with Australian suppliers to more than A$15.3 billion in 2022, as part... Read more
(Posted on 20/03/23)
Trafigura Group Pte Ltd., a market leader in the global commodities industry, has announced the closing... Read more
(Posted on 07/03/23)
Nexyst 360, an innovative grain transportation solution provider, has partnered with Nexxiot to digitalize... Read more
(Posted on 28/02/23)
Cargill has announced the appointments of Joanne Knight as Chief Financial Officer (CFO) and Philippa... Read more
(Posted on 24/02/23)
Trafigura, a market leader in the global commodities industry, has entered into a USD 500 million five... Read more
(Posted on 22/02/23)
British Steel has announced proposals to close its coke ovens as part of its drive to overcome global... Read more