Strategic partnership on Ollagüe Salar Development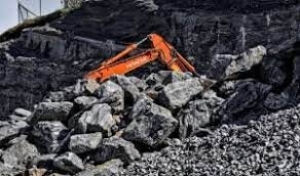 (Posted on 12/08/22)
thyssenkrupp Mining Technologies has signed a cooperation agreement with Wealth Minerals for the development of their Ollagüe Salar lithium project. The joint long-term goal of this strategic partnership is to collaborate in the project along its development stages and subsequently bring it into production.
The first stage of the agreement entails a scoping study for the project utilizing the most favorable technology for lithium extraction and marketable lithium production. The development of the preliminary flowsheet and layouts, including brine testing and the set-up of an on-site pilot plant, will complete this first stage. All stages will adhere to the highest ESG standards and will be in full cooperation with local communities. The end goal of the agreement is to establish the project as a leading benchmark of green mining in lithium brine resource development. Wealth Minerals holds a lithium brine portfolio of more than 50,000 ha in the Salar de Atacama and Salar Ollagüe, 200 kilometers north of Atacama.
"We are proud to be the chosen cooperation partner for this project and to be trusted to support Wealth Minerals with their transition. Building on our historically strong mining and engineering experience we will set a new standard in green mining with this partnership", says Jan Lüder, CEO of thyssenkrupp Mining Technologies.
This new ecological standard is underpinned by the studies taking into account the application of green technology and the adherence to highest ESG standards. The cooperation aspires to identify the most favorable extraction technology under the framework conditions of both the integration and support of local communities and a minimal environmental footprint. The latter achieved for example by using renewable energy sources and storages, preserving a maximum water amount as well as reducing emissions to zero.
Marcelo A. Awad, World Minerals' Executive Director in Chile underlines these standards' significance and the important role of thyssenkrupp Mining Technologies in achieving them: "Traditional production methods are no option for us in this project. Our aim is to live up to the highest ecological standards and to minimize the impact on the environment. thyssenkrupp Mining Technologies, with its wealth of experience and know-how, will help us achieve this." Henk van Alphen, CEO at Wealth Minerals Ltd., adds: "When choosing a cooperation partner, it was particularly important to us that it is an industry partner with a strong technical background and rich expertise in engineering. We are therefore all the happier to have gained such partner in thyssenkrupp Mining Technologies."
Latest News
(Posted on 27/01/23)
Cargill has announced that it has completed the acquisition of Owensboro Grain Company, a fifth-generation... Read more
(Posted on 23/01/23)
BHP Xplor, an accelerator programme introduced by BHP in August 2022, has announced its first cohort... Read more
(Posted on 16/01/23)
Trafigura Group Ptd Ltd., a market leader in the global commodities industry, has made a public carbon... Read more
(Posted on 10/01/23)
Jace Hefner has joined the U.S. Grains Council (USGC) in its Washington, D.C., headquarters as the new... Read more
(Posted on 10/01/23)
Cargill has announced that Jamie Miller will step down as Chief Financial Officer to accept an opportunity... Read more
(Posted on 10/01/23)
Adbri Limited has announced that it has extended its cementitious materials supply arrangement with... Read more
(Posted on 04/01/23)
Khalifa Economic Zones Abu Dhabi – KEZAD Group, the integrated trade, logistics, and industrial... Read more
(Posted on 23/12/22)
Australian agribusiness GrainCorp is co-leading a $12 million investment round into rural connectivity... Read more
(Posted on 20/12/22)
BHP has provided an update to its announcement on 18 November 2022 that confirmed BHP had entered into... Read more
(Posted on 20/12/22)
Rio Tinto has appointed Kaisa Hietala as a non-executive director. Ms Hietala, a Finnish citizen, will... Read more