Separating portfolio appeals to GrainCorp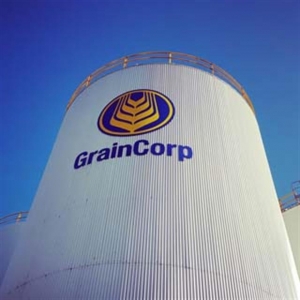 (Posted on 08/04/19)
GrainCorp Limited has announced its intention to demerge its global malting business, subject to shareholder and other approvals. The company's global malt business, 57% of the FY18 operating earnings (EBITDA), will be de-merged and listed separately.
GrainCorp is a leading international agribusiness with diversified operations that span four continents and supply customers in over 30 countries. They operate a mix of interlinked businesses – Grains, Malt and Oils – which provide a diverse range of products and services to our customers across the food and beverage supply chain.
Grains and edible oils will be combined into an integrated business, being 23% and 20% of FY18 operating earnings, respectively. The de-merger would enable the malt and grains and oils entities to pursue independent operating strategies. Implementation is targeted by the end of 2019.
The proposed demerger would result in two independent ASX-listed companies: 1. MaltCo, a global malting and craft brewing distribution business; and 2. New GrainCorp, a domestic and international grain handling, storage, trading and processing business focused on grains, oilseeds, pulses, edible oils and feeds.
GrainCorp Chairman, Graham Bradley, said: "The Board believes that the demerger would unlock significant value for shareholders by establishing two unique and high quality ASX-listed agribusinesses with focussed management teams able to pursue independent strategies and growth opportunities." GrainCorp CEO, Mark Palmquist, said: "Our Portfolio Review made clear that these businesses have different characteristics and would benefit from operating separately. A demerger would provide both MaltCo and New GrainCorp with increased flexibility to implement independent operating strategies and capital structures and allow them to attract investors with different investment priorities."
In parallel with progressing a demerger of MaltCo, GrainCorp continues to engage actively with parties who have expressed an interest in acquiring part or parts of the GrainCorp portfolio. GrainCorp has also engaged extensively with Long-Term Asset Partners Pty Ltd ("LTAP"), however the Company has received no recent definitive update from LTAP. The GrainCorp Board will assess any proposal(s) received from these parties with the objective of maximising value for shareholders. As a result of these engagements, there remains potential for GrainCorp, MaltCo or other portfolio businesses to be sold, potentially delivering a control premium that may deliver even greater value to shareholders.
Following the proposed demerger, MaltCo will be the world's fourth largest independent maltster with malting houses in the United States, Canada, Australia, and the United Kingdom. MaltCo also operates Country Malt Group, a leading craft malt distribution business in North America. MaltCo benefits from high quality, low operating cost processing assets strategically located in premium barley growing regions. These assets have benefited from significant historical investment and are expected to require stay in business capital expenditure of $15-20 million per annum. In FY18, MaltCo generated EBITDA of $170 million.
Latest News
(Posted on 24/03/23)
BHP and global engineering, project management and professional services firm, Hatch, have signed an... Read more
(Posted on 20/03/23)
Rio Tinto increased its spend with Australian suppliers to more than A$15.3 billion in 2022, as part... Read more
(Posted on 20/03/23)
Trafigura Group Pte Ltd., a market leader in the global commodities industry, has announced the closing... Read more
(Posted on 07/03/23)
Nexyst 360, an innovative grain transportation solution provider, has partnered with Nexxiot to digitalize... Read more
(Posted on 28/02/23)
Cargill has announced the appointments of Joanne Knight as Chief Financial Officer (CFO) and Philippa... Read more
(Posted on 24/02/23)
Trafigura, a market leader in the global commodities industry, has entered into a USD 500 million five... Read more
(Posted on 22/02/23)
British Steel has announced proposals to close its coke ovens as part of its drive to overcome global... Read more
(Posted on 20/02/23)
Global miner Rio Tinto and Japanese trader and business conglomerate Marubeni Corporation have agreed... Read more
(Posted on 20/02/23)
Trafigura, a market leader in the global commodities industry, and Ecobat, the global leader in battery... Read more
(Posted on 13/02/23)
Hydrogen is at the core of the green steel transition. Ensuring access to this scarce resource &ndash... Read more