Rio Tinto call on WA manufacturers to build iron ore rail cars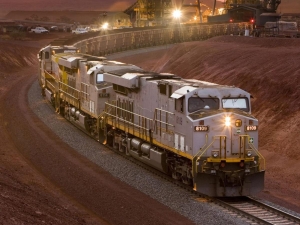 (Posted on 20/12/21)
Rio Tinto has called for Expressions of Interest (EOI) from Western Australian manufacturers to build 100 rail cars for its Pilbara iron ore mining operations.
The EOI callout follows Rio Tinto's announcement in September it would look for opportunities for Western Australian suppliers to help grow the local rail car manufacturing industry and support local jobs.
Rio Tinto will initially purchase 50 rail cars from the successful supplier, followed by an ongoing commitment of 10 rail cars a year for the next five years.
Rio Tinto Iron Ore chief executive Simon Trott said, "I strongly encourage Western Australian manufacturers to submit an Expression of Interest to build these iron ore rail cars to service our Pilbara operations.
"We're pleased to offer this opportunity to local businesses to support local jobs and the Western Australian economy.
"As the local manufacturing industry grows, we will continue to look at ways to engage local businesses to be part of our supply chain."
The EOI supports the vision of the WA Government's iron ore rail car action group, which was formed to develop Western Australia's manufacturing capability and which Rio Tinto is a member.
Western Australian manufacturers are encouraged to visit the Rio Tinto Buy Local portal for more information.
Latest News
(Posted on 07/12/23)
Rio Tinto has approved a $77 million (A$110 million) pre-feasibility study (PFS) to progress development... Read more
(Posted on 03/12/23)
Rio Tinto and Giampaolo Group have completed a transaction to form the Matalco joint venture, combining... Read more
(Posted on 03/12/23)
Khalifa Economic Zones Abu Dhabi – KEZAD Group, the largest operator of integrated and purpose... Read more
(Posted on 26/11/23)
ADM, a leader in sustainable agriculture supply chains, has announced an important expansion of its... Read more
(Posted on 17/11/23)
Trafigura, a market leader in the global commodities industry, has agreed to invest in an all-in-one... Read more
(Posted on 17/11/23)
ADM and Marathon Petroleum Corp. have celebrated the opening of their joint venture soybean processing... Read more
(Posted on 13/11/23)
Former U.S. Grains Council (USGC) Director of Global Programmes Alejandra Castillo was named the successor... Read more
(Posted on 13/11/23)
Rio Tinto has completed the acquisition of PanAmerican Silver's stake in Agua de la Falda and... Read more
(Posted on 05/11/23)
Cargill has completed an expansion and modernization project at its integrated soybean crush and refined... Read more
(Posted on 31/10/23)
BHP has approved an investment of US$4.9 billion (C$6.4 billion) for stage two of the Jansen potash... Read more