Rio Tinto appoints Stausholm as CEO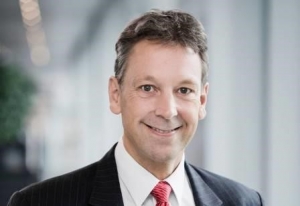 (Posted on 17/12/20)
Rio Tinto has appointed Jakob Stausholm as chief executive, effective 1 January 2021. Since joining Rio Tinto as an executive director and chief financial officer in 2018, Mr Stausholm has played a leading role in the Group's strong performance, maintaining capital allocation discipline and delivering significant shareholder returns, while strengthening the balance sheet.
Mr Stausholm is an experienced global executive, with 25 years in leadership roles in capital intensive and service industries across Europe, Latin America and Asia-Pacific. Prior to joining Rio Tinto, he was Group Chief Financial Officer and Strategy & Transformation Officer of A.P. Moeller – Maersk A/S.
Previously, he was Group Chief Financial Officer of the global facility services provider ISS A/S. Before that, he spent two decades with Royal Dutch Shell in numerous financial positions globally and as Chief Internal Auditor for the group.
Mr Stausholm also brings broad non-executive experience having served as non-executive director of Statoil ASA, including six years as Chairman of the Audit Committee. He was also a non-executive director with Australian energy company Woodside Petroleum.
Rio Tinto chairman Simon Thompson said "I am pleased to announce the appointment of Jakob as Chief Executive of Rio Tinto. His blend of strategic and commercial expertise, strong values and a collaborative leadership style are the ideal qualities for our next chief executive.
"Jakob has already made a significant contribution to the performance of the Group in his role as Chief Financial Officer. He has a proven track record as a senior executive with deep industrial and resources experience spanning strategy development and technology, as well as financial and risk management. He has also demonstrated the ability to build effective relationships and has a strong personal commitment to the role of business in promoting sustainable development."
Jakob Stausholm said "I am truly delighted and humbled to be given the opportunity to lead this tremendous company. Since I joined two years ago, I have spent extensive time at our operations, meeting our excellent people and have also engaged with many of our valued partners.
"Rio Tinto's purpose is to produce the materials essential to human progress and I remain deeply committed to this after the difficult times we have faced during 2020. I look forward to leading Rio Tinto and working with my colleagues across the business to ensure that we maintain strong safety, operational and financial performance, while progressing our growth, sustainability and technology strategies. I am also acutely aware of the need to restore trust with Traditional Owners and our other stakeholders, which I view as a key priority for the company."
Latest News
(Posted on 24/03/23)
BHP and global engineering, project management and professional services firm, Hatch, have signed an... Read more
(Posted on 20/03/23)
Rio Tinto increased its spend with Australian suppliers to more than A$15.3 billion in 2022, as part... Read more
(Posted on 20/03/23)
Trafigura Group Pte Ltd., a market leader in the global commodities industry, has announced the closing... Read more
(Posted on 07/03/23)
Nexyst 360, an innovative grain transportation solution provider, has partnered with Nexxiot to digitalize... Read more
(Posted on 28/02/23)
Cargill has announced the appointments of Joanne Knight as Chief Financial Officer (CFO) and Philippa... Read more
(Posted on 24/02/23)
Trafigura, a market leader in the global commodities industry, has entered into a USD 500 million five... Read more
(Posted on 22/02/23)
British Steel has announced proposals to close its coke ovens as part of its drive to overcome global... Read more
(Posted on 20/02/23)
Global miner Rio Tinto and Japanese trader and business conglomerate Marubeni Corporation have agreed... Read more
(Posted on 20/02/23)
Trafigura, a market leader in the global commodities industry, and Ecobat, the global leader in battery... Read more
(Posted on 13/02/23)
Hydrogen is at the core of the green steel transition. Ensuring access to this scarce resource &ndash... Read more