Rio Tinto acquires high-grade scandium project in Australia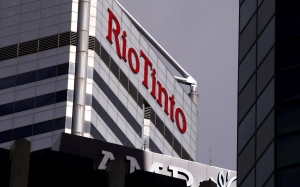 (Posted on 28/04/23)
Rio Tinto has entered into a binding agreement to acquire the Platina Scandium Project, a high-grade scandium resource in New South Wales, from Platina Resources Limited (ASX: PGM) for $14 million.
The project, near Condobolin in central New South Wales, comprises a long life, high-grade scalable resource that could produce up to 40 tonnes per annum of scandium oxide, for an estimated period of 30 years.
Rio Tinto currently produces scandium oxide from titanium dioxide production waste streams at Sorel-Tracy in Quebec. Once operational, the Platina Scandium Project would enable Rio Tinto to more than double its annual scandium production.
This acquisition aligns with Rio Tinto's strategic goal to grow in materials essential for the low-carbon transition.
Scandium is a rare, versatile and useful mineral for the green economy and energy transition. It is considered a critical mineral by the United States, Canada, Australia and many other countries.
Scandium is one of the most effective elements able to strengthen aluminium, while also offering improved flexibility and resistance to heat and corrosion. As a result, it is used to produce high-performance aluminium alloys for applications that need to be light, strong and heat resistant, including in aerospace, automotive, heat exchangers, sporting goods, 3D printing and energy transmission applications.
Scandium oxide is also used to improve the performance of solid oxide fuel cells used as a green power source for buildings, medical facilities and data processing centres, as well as in niche products such as lasers and lighting.
Rio Tinto Minerals Chief Executive Sinead Kaufman said "This acquisition supports our commitment to critical minerals and finding better ways to provide materials the world needs.
"It will enable us to further develop and grow with the global scandium market, complementing our existing scandium production in Quebec, where we have the expertise, technology and capacity to produce pure, highly reliable scandium through sustainable methods."
Latest News
(Posted on 07/12/23)
Rio Tinto has approved a $77 million (A$110 million) pre-feasibility study (PFS) to progress development... Read more
(Posted on 03/12/23)
Rio Tinto and Giampaolo Group have completed a transaction to form the Matalco joint venture, combining... Read more
(Posted on 03/12/23)
Khalifa Economic Zones Abu Dhabi – KEZAD Group, the largest operator of integrated and purpose... Read more
(Posted on 26/11/23)
ADM, a leader in sustainable agriculture supply chains, has announced an important expansion of its... Read more
(Posted on 17/11/23)
Trafigura, a market leader in the global commodities industry, has agreed to invest in an all-in-one... Read more
(Posted on 17/11/23)
ADM and Marathon Petroleum Corp. have celebrated the opening of their joint venture soybean processing... Read more
(Posted on 13/11/23)
Former U.S. Grains Council (USGC) Director of Global Programmes Alejandra Castillo was named the successor... Read more
(Posted on 13/11/23)
Rio Tinto has completed the acquisition of PanAmerican Silver's stake in Agua de la Falda and... Read more
(Posted on 05/11/23)
Cargill has completed an expansion and modernization project at its integrated soybean crush and refined... Read more
(Posted on 31/10/23)
BHP has approved an investment of US$4.9 billion (C$6.4 billion) for stage two of the Jansen potash... Read more