Reasonable result for Cargotec despite pandemic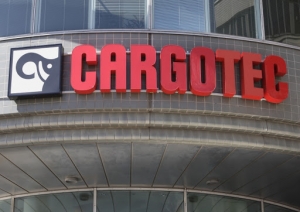 (Posted on 23/10/20)
Cargotec's interim report January–September 2020 has shown that performance improved from the second quarter. July–September 2020 was relatively profitable at the comparison period's level and from January–September 2020 service business remained stable in an exceptional environment.
Cargotec's CEO Mika Vehviläinen announced:
"Even in an exceptional operating environment, Cargotec's strategic direction has proved to be the right one and yet again we managed to make a reasonable result despite the pandemic situation. Visibility was still weak at the beginning of the third quarter but the recovery in the market environment that started after April eventually continued throughout the third quarter.
Our delivery capability returned back to normal during the quarter, and the same goes for our supply chain. On the other hand, the data collected from our connected equipment tells us that the activity levels of our customers have been rising closer to last year's levels. In addition, for example Drewry's statistics on the number of containers handled in ports show that the reduction has so far proved to be less dramatic than what the forecasts predicted.
Following the strengthened confidence along the quarter, Cargotec's Board of Directors decided in August on the second instalment of the dividend to be paid in accordance to the original proposal. In mid-September, as visibility improved, we also gave a financial outlook for the third quarter.
In accordance with our guidance, orders received increased compared to the second quarter, although decreasing by 14 percent from the third quarter 2019. Demand for Kalmar's mobile equipment and Hiab's solutions recovered in particular from the decline caused by the coronavirus pandemic. Regarding larger automation orders, uncertainty and pandemic restrictions still slowed down the customer decision making, and the situation in the offshore oil and gas as well as merchant ship markets remain challenging. However, MacGregor received a significant order during the quarter to supply a mission-critical system in an offshore wind foundation installation vessel. This is the largest single vessel contract secured by MacGregor.
The recovery trend in sales from the second quarter also continued and our services business remained stable. However, sales remained below the comparison period's level, which was also reflected in a decrease in comparable operating profit. Productivity improvements and cost savings helped our relative profitability to still remain close to the comparison period's level and, in accordance with our guidance, the comparable operating profit increased from the second quarter. Despite volumes being lower than in the comparison period, Kalmar's and Hiab's results were satisfactory and MacGregor's comparable operating profit rose to black numbers. In terms of cost savings, our focus is shifting from temporary measures to more permanent actions.
Our focus on product development and sustainability continues. Our research and development investments as well as sales of our eco-efficiency portfolio increased in the first nine months 2020.
On 1 October, we announced the plan to combine Cargotec and Konecranes through a merger. The merger is subject to the obtaining of merger control approvals, among other items."
Latest News
(Posted on 07/12/23)
In an initiative set to be transformational for ship design while protecting the oceans from pollution... Read more
(Posted on 03/12/23)
Ship design, particularly the design of bulk carriers, presents particular challenges when it comes... Read more
(Posted on 26/11/23)
VIKING Life-Saving Equipment, a global leader in maritime safety solutions, is launching an innovative... Read more
(Posted on 26/11/23)
Damen's client Gerdes Green has received a subsidy from the German Government for the investment... Read more
(Posted on 17/11/23)
A first of its kind training course for the Middle East has been held to teach mariners about the basic... Read more
(Posted on 13/11/23)
Wärtsilä ANCS, part of technology group Wärtsilä, has delivered to Seaspan, a marine... Read more
(Posted on 31/10/23)
The flag raising ceremony for three new ASD Tugs has taken place in Gdansk, Poland. In the presence... Read more
(Posted on 26/10/23)
A new immersive crane simulator that can recreate high-risk scenarios without putting drivers or other... Read more
(Posted on 23/10/23)
Vesto Ropes, a global leader in innovative steel wire-rope solutions, has announced a strategic partnership... Read more
(Posted on 23/10/23)
Bedeschi S.p.a. has been awarded a contract for the design and supply of a new longitudinal storage... Read more