Ocean Technologies appoints pioneering CHRO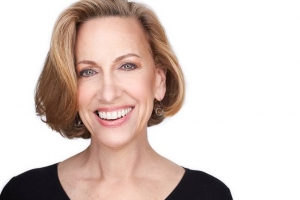 (Posted on 06/05/20)
Global learning and operational technology innovator, Ocean Technologies Group, has appointed Susan Steele as Chief Human Resources Officer.
Steele, with over 25 years' experience in HR, is known for her pioneering use of artificial intelligence and automation to develop employees and improve operational efficiency.
"The digital transformation taking place in the shipping industry as well as the industry's increasingly complex regulatory framework create an urgency for us and for our clients" said Ocean Technologies Group CEO, Manish Singh. "Susan's expertise will be invaluable as we attract, develop and retain colleagues around the globe."
Prior to joining Ocean Technologies Group, Steele held HR leadership roles at Cision, IBM, WPP and Deloitte.
"Throughout my career, I have been drawn to Learning and Technology innovators" explained Steele. "Ocean Technologies Group is poised to disrupt the global shipping market by harnessing the collective Learning expertise of Seagull, Videotel and MTS and the Technology innovation of TeroMarine and COEX. I am excited by the opportunity to create the employee-centric environment, experiences and culture critical to accelerating competitive advantage for our clients."
Steele will be based in Ocean Technologies Group's London office.
Latest News
(Posted on 26/11/23)
VIKING Life-Saving Equipment, a global leader in maritime safety solutions, is launching an innovative... Read more
(Posted on 26/11/23)
Damen's client Gerdes Green has received a subsidy from the German Government for the investment... Read more
(Posted on 17/11/23)
A first of its kind training course for the Middle East has been held to teach mariners about the basic... Read more
(Posted on 13/11/23)
Wärtsilä ANCS, part of technology group Wärtsilä, has delivered to Seaspan, a marine... Read more
(Posted on 31/10/23)
The flag raising ceremony for three new ASD Tugs has taken place in Gdansk, Poland. In the presence... Read more
(Posted on 26/10/23)
A new immersive crane simulator that can recreate high-risk scenarios without putting drivers or other... Read more
(Posted on 23/10/23)
Vesto Ropes, a global leader in innovative steel wire-rope solutions, has announced a strategic partnership... Read more
(Posted on 23/10/23)
Bedeschi S.p.a. has been awarded a contract for the design and supply of a new longitudinal storage... Read more
(Posted on 18/10/23)
Rhenus Maritime Services (RMS) is adding a new coastal vessel to its fleet in the shape of the RMS Ruhrort... Read more
(Posted on 18/10/23)
Dualog, a leading maritime software provider, has introduced a major enhancement to the Dualog Drive... Read more