Nippon Paint develops antivirus coating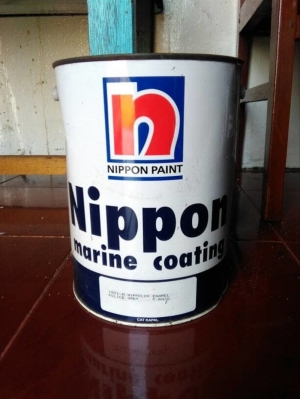 (Posted on 17/04/20)
Nippon Paint and Corning Inc, the US-based technology company, have developed a special coating to protect workers from picking up viruses from painted surfaces.
Nippon Paint Marine is a subsidiary of Nippon Paint, a top five global paint supplier.
Nippon Paint's Antivirus Kids Paint, developed specifically for frontline hospital use, incorporates Corning Guardiant Antimicrobial Particles – a nascent technology designed to safeguard against viruses from adhering to hospital surfaces.
Experts estimate that viruses can remain viable on some surfaces for several days, depending on environmental conditions.
Nippon Paint and Corning believe antiviral coatings applied to surfaces can provide frontline healthcare workers with an additional layer of protection against viruses.
Nippon Paint's Antivirus Kids Paint was tested by Microchem Laboratory in the USA in January 2020, with results showing that the coating inactivates over 99.9% of the Feline Calicivirus. Feline Calicivirushas been approved by the US Environmental Protection Agency as a suitable replacement for detecting human norovirus.
The new coating also kills harmful bacteria, including Staphylococcus aureus, Escherichia coli and Pseudomonas aeruginosa.
Nippon Paint and Corning Inc have donated RMB 5 million worth of Nippon Paint Antivirus Kids Paint to four hospitals in China's Hubei Province.
Eric Chung, president of Nippon Paint, China said: "The coronavirus outbreak has prompted us once again to be highly innovative, and we are happy to work jointly with Corning at this particular time to complete the development, tests and production of the antivirus coating. We hope this will give frontline healthcare professionals valuable support as they fight the virus."
Dr Joydeep Lahiri, division vice president and program director, Specialty Surfaces, Corning Incorporated, said: "We believe the paint created by Nippon Paint using Corning Guardiant™ Antimicrobial Particles can offer an additional layer of protection by reducing the risk of infection from viruses on the painted surfaces of hospitals and medical centres."
Latest News
(Posted on 03/12/23)
Ship design, particularly the design of bulk carriers, presents particular challenges when it comes... Read more
(Posted on 26/11/23)
VIKING Life-Saving Equipment, a global leader in maritime safety solutions, is launching an innovative... Read more
(Posted on 26/11/23)
Damen's client Gerdes Green has received a subsidy from the German Government for the investment... Read more
(Posted on 17/11/23)
A first of its kind training course for the Middle East has been held to teach mariners about the basic... Read more
(Posted on 13/11/23)
Wärtsilä ANCS, part of technology group Wärtsilä, has delivered to Seaspan, a marine... Read more
(Posted on 31/10/23)
The flag raising ceremony for three new ASD Tugs has taken place in Gdansk, Poland. In the presence... Read more
(Posted on 26/10/23)
A new immersive crane simulator that can recreate high-risk scenarios without putting drivers or other... Read more
(Posted on 23/10/23)
Vesto Ropes, a global leader in innovative steel wire-rope solutions, has announced a strategic partnership... Read more
(Posted on 23/10/23)
Bedeschi S.p.a. has been awarded a contract for the design and supply of a new longitudinal storage... Read more
(Posted on 18/10/23)
Rhenus Maritime Services (RMS) is adding a new coastal vessel to its fleet in the shape of the RMS Ruhrort... Read more