Industry veteran Kelly joins Superior Industries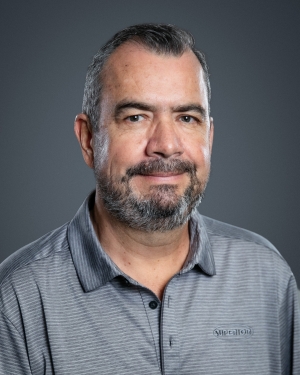 (Posted on 13/11/22)
Superior Industries, Inc., a US-based manufacturer and global supplier of bulk material processing and handling systems, has announced the addition of Pedro Kelley to its sales team in Latin America. There, Kelley will be responsible for developing new dealers, distributors and agents to represent the manufacturer's crushing, screening, washing and conveying equipment.
"It's a blessing that we're going to get to work alongside Pedro going forward," says Jeff Gray, Superior's international sales director. "He'll be an awesome advocate and resource for our customers since two of his greatest skills include relationship building and operational analysis inside quarry and mining operations."
Kelley comes to Superior after spending most of his professional career at Grupo Tracsa, a well-known machinery supplier to mining and aggregates industries throughout Mexico. He held numerous positions during his 25-year career there including director of crushing and screening, general director of operations, mining and aggregate manager, and branch manager. Kelley earned a degree in marketing and business administration from the Jesuit University of Guadalajara (ITESO).
Alongside his wife and their three teenage daughters, Kelley makes his home in Guadalajara, Mexico. Those looking to connect with him can reach out at pedro.kelley@superior-ind.com.
From Rock Face to Load Out, Superior Industries engineers and manufactures ground-breaking bulk material processing and handling equipment plus cutting-edge components. The 50-year-old manufacturer supplies bulk crushing, screening, washing and conveying systems plus all related parts and services for industries like aggregates and mining. In addition to manufacturing from its hometown in Morris, Minnesota, USA, Superior operates three additional U.S. facilities, plus international factories in Brazil and China.
Latest News
(Posted on 19/09/23)
ClassNK has conducted third-party certification for the CO2 emissions reductions of "JGreeX&trade... Read more
(Posted on 12/09/23)
Charterers can save hundreds of thousands of dollars of unnecessary demurrage costs by drilling down... Read more
(Posted on 08/09/23)
Nippon Kaiji Kyokai (ClassNK) has joined the major classification societies to amend its rules relating... Read more
(Posted on 08/09/23)
On behalf of SLPLUS Holding and based on their trust in Feyz Group's operational capabilities,... Read more
(Posted on 08/09/23)
Leading corporate wellbeing provider OneCare Solutions (OCS) has launched the OneCare Solutions Mobile... Read more
(Posted on 04/09/23)
With CCS-Ready scrubbers now being sold at pace, Wärtsilä's studies across a range of... Read more
(Posted on 04/09/23)
German Ship Repair Jamaica Limited (GSRJ), a private joint venture of German, Turkish and Jamaican investors... Read more
(Posted on 28/08/23)
The 'clipboard, pen and paper' approach to creating Statement of Facts (SoF) documents is... Read more
(Posted on 21/08/23)
KVH Industries, Inc. has announced the completion of a three-year renewal of its satellite services... Read more
(Posted on 14/08/23)
KVH has announced its membership in ISWAN (The International Seafarers' Welfare and Assistance... Read more