Flow Water to help with COVID-19 fight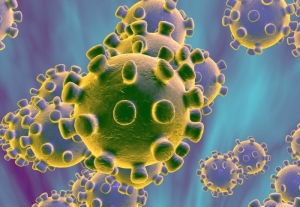 (Posted on 20/03/20)
A Ballast water management manufacturer is increasing production of sodium hypochlorite to help combat Covid-19 spread.
Water Technologies has offered to supply the Cyprus Government with disinfectant free of charge to help combat the national spread of Covid-19.
The Cyprus-based engineering company has ramped up its production of disinfectant compound sodium hypochlorite and is now capable of generating five cubic metres of high concentrate per day, the equivalent of 60 cubic meters of sanitiser.
"We have taken the joint decision to put aside our immediate commercial objectives and help assist with the national fight against Covid-19 infection escalation," said Mark Hadfield, Chief Executive Officer (CEO), Flow Water Technologies.
"Cyprus imports chemicals but it will soon run out. As Flow Water Technologies BWMS solution holds a Cyprus biocide licence for the emergency services the moral obligation was clear."
Last year, Flow Water Technologies launched the FlowSafe DCD 2000 unit which produces a safe-to-use sodium hydrochlorus solution that can be installed within a matter of hours on-board vessels ranging from private yachts, tankers, container ships to cruise liners.
"FlowSafe DCD 2000 ensures endless amounts of cleaning and disinfection control to clean and sanitise all the drinking water units along with endless amounts of liquid to clean the whole crew quarters of the vessel including the galley," said Hadfield.
FlowSafe DCD 2000 is part of Flow Water's ongoing corporate mission to engineer equipment that helps in the reduction of plastics on-board vessels while ensuring the well-being of crew.
Latest News
(Posted on 28/03/23)
DNV has enhanced its Alternative Fuels Insight (AFI) data platform as part of an effort to accelerate... Read more
(Posted on 24/03/23)
Bruks Siwertell has secured an order for a next-generation Siwertell road-mobile ship unloader, which... Read more
(Posted on 20/03/23)
Thordon Bearings is supplying its grease-free, self-lubricating ThorPlas-Blue bearing material to a... Read more
(Posted on 20/03/23)
French water treatment specialist BIO-UV Group has appointed Laurent-Emmanuel Migeon as its new Chairman... Read more
(Posted on 07/03/23)
With Wärtsilä's CII Dashboard, Anglo-Eastern is now able to make better informed decisions... Read more
(Posted on 07/03/23)
Bruks Siwertell has completed the commissioning of two large-scale Siwertell ST 790-D-type ship unloaders... Read more
(Posted on 28/02/23)
A consortium including technology group Wärtsilä has secured European Union funding to develop... Read more
(Posted on 28/02/23)
Bruks Siwertell has received an order for a next-generation Siwertell road-mobile ship unloader from... Read more
(Posted on 24/02/23)
Global Survival Technology solutions provider Survitec has introduced a new, formalised pre-inspection... Read more
(Posted on 24/02/23)
The slightest deviation in the machining, polishing, and finishing of ships' propeller blades... Read more