EU fertilizer industry calls for more comprehensive long-term strategy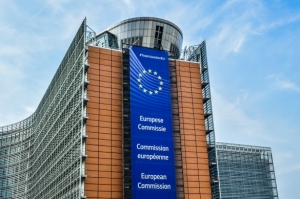 (Posted on 13/11/22)
Fertilizers Europe has welcomed the recognition of the European Commission that urgent and targeted action is required to improve current conditions for the European fertilizer industry and European farmers.
When it comes to the long-term future of the European industry and EU food security, a more comprehensive strategy is needed. This strategy should also include measures to support the transition to a low-carbon fertilizer industry.
"I am glad to see the Commission recognises the challenging situation of our industry and points out that every reasonable effort has to be made to address current challenges in view of the energy crisis and the war in Ukraine. Both financial aid and gas prioritisation as well as support for farmers affected by high input costs will play a role in helping industry fully restart production in Europe" said Jacob Hansen, Director General of Fertilizers Europe.
Hansen added: "We support the Commission's call to optimise the nutrient use, for example via FaST tool in the new CAP. Our industry has been working for many years to develop new products and use science and digital solutions to help European farmers improve on-site performance and fertilizer practices. European Union must further support such efforts across European agriculture to ensure we grow more with less".
"I am glad to see that the European Commission recognises the importance of low-carbon ammonia and fertilizers to ensure the EU's long-term strategic autonomy, including ensuring its food supply. However, a comprehensive assessment and a detailed strategy is necessary to overcome the challenges and support the opportunities to ensure a long-term European food security and the future transition to low-carbon fertilizer industry in Europe" underlined Jacob Hansen.
Latest News
(Posted on 05/06/23)
Rio Tinto has successfully completed the full transition of its heavy machinery from fossil diesel to... Read more
(Posted on 02/06/23)
Rio Tinto plans to invest US$395 million1 in a seawater desalination plant in the Pilbara, Western Australia... Read more
(Posted on 31/05/23)
A new collaboration between BHP and Microsoft has used artificial intelligence and machine learning... Read more
(Posted on 23/05/23)
Bunge and Nutrien Ag Solutions, the retail division of Nutrien Ltd. have announced a strategic alliance... Read more
(Posted on 17/05/23)
Vale has concluded the shipment of its first cargo of iron ore briquettes to be tested in a blast furnace... Read more
(Posted on 12/05/23)
The UK Government's decision to abandon plans to review all EU-derived legislation by the end of 2023... Read more
(Posted on 08/05/23)
The USA's National Grain and Feed Association (NGFA) and 42 other agricultural groups have expressed... Read more
(Posted on 02/05/23)
BHP has announced the completion of the OZ Minerals acquisition and implementation of the scheme of... Read more
(Posted on 02/05/23)
ADM, global leader in nutrition, and one of the leading flour millers in the UK, has for the first time... Read more
(Posted on 28/04/23)
Speaking on behalf of the American Soybean Association and his fellow soy growers, ASA President Daryl... Read more