Disparities in global energy highlighted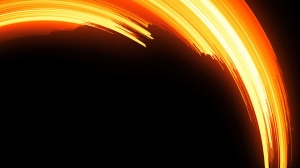 (Posted on 18/11/19)
Deep disparities define today's energy world. The dissonance between well-supplied oil markets and growing geopolitical tensions and uncertainties. The gap between the ever-higher amounts of greenhouse gas emissions being produced and the insufficiency of stated policies to curb those emissions in line with international climate targets. The gap between the promise of energy for all and the lack of electricity access for 850 million people around the world.
The World Energy Outlook 2019, the International Energy Agency's flagship publication, explores these widening fractures in detail. It explains the impact of today's decisions on tomorrow's energy systems, and describes a pathway that enables the world to meet climate, energy access and air quality goals while maintaining a strong focus on the reliability and affordability of energy for a growing global population.
As ever, decisions made by governments remain critical for the future of the energy system. This is evident in the divergences between WEO scenarios that map out different routes the world could follow over the coming decades, depending on the policies, investments, technologies and other choices that decision makers pursue today. Together, these scenarios seek to address a fundamental issue – how to get from where we are now to where we want to go.
The path the world is on right now is shown by the Current Policies Scenario, which provides a baseline picture of how global energy systems would evolve if governments make no changes to their existing policies. In this scenario, energy demand rises by 1.3% a year to 2040, resulting in strains across all aspects of energy markets and a continued strong upward march in energy-related emissions.
The Stated Policies Scenario, formerly known as the New Policies Scenario, incorporates today's policy intentions and targets in addition to existing measures. The aim is to hold up a mirror to today's plans and illustrate their consequences. The future outlined in this scenario is still well off track from the aim of a secure and sustainable energy future. It describes a world in 2040 where hundreds of millions of people still go without access to electricity, where pollution-related premature deaths remain around today's elevated levels, and where CO2 emissions would lock in severe impacts from climate change.
The Sustainable Development Scenario indicates what needs to be done differently to fully achieve climate and other energy goals that policy makers around the world have set themselves. Achieving this scenario – a path fully aligned with the Paris Agreement aim of holding the rise in global temperatures to well below 2°C and pursuing efforts to limit it to 1.5°C – requires rapid and widespread changes across all parts of the energy system. Sharp emission cuts are achieved thanks to multiple fuels and technologies providing efficient and cost-effective energy services for all.
"What comes through with crystal clarity in this year's World Energy Outlook is there is no single or simple solution to transforming global energy systems," said Dr Fatih Birol, the IEA's Executive Director. "Many technologies and fuels have a part to play across all sectors of the economy. For this to happen, we need strong leadership from policy makers, as governments hold the clearest responsibility to act and have the greatest scope to shape the future."
Latest News
(Posted on 23/01/23)
BHP Xplor, an accelerator programme introduced by BHP in August 2022, has announced its first cohort... Read more
(Posted on 16/01/23)
Trafigura Group Ptd Ltd., a market leader in the global commodities industry, has made a public carbon... Read more
(Posted on 10/01/23)
Jace Hefner has joined the U.S. Grains Council (USGC) in its Washington, D.C., headquarters as the new... Read more
(Posted on 10/01/23)
Cargill has announced that Jamie Miller will step down as Chief Financial Officer to accept an opportunity... Read more
(Posted on 10/01/23)
Adbri Limited has announced that it has extended its cementitious materials supply arrangement with... Read more
(Posted on 04/01/23)
Khalifa Economic Zones Abu Dhabi – KEZAD Group, the integrated trade, logistics, and industrial... Read more
(Posted on 23/12/22)
Australian agribusiness GrainCorp is co-leading a $12 million investment round into rural connectivity... Read more
(Posted on 20/12/22)
BHP has provided an update to its announcement on 18 November 2022 that confirmed BHP had entered into... Read more
(Posted on 20/12/22)
Rio Tinto has appointed Kaisa Hietala as a non-executive director. Ms Hietala, a Finnish citizen, will... Read more
(Posted on 13/12/22)
Trafigura Group Pte Ltd, a market leader in the global commodities industry, has released its results... Read more