CONVEY'22 to feature regulatory compliance, grain safety and ops training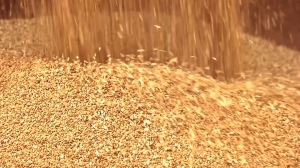 (Posted on 01/07/22)
The National Grain and Feed Association in the USA (NGFA) is partnering with the Grain Elevator and Processing Society (GEAPS) and Grain Journal to present CONVEY'22, a unique opportunity for grain handling employees and leaders to gain practical knowledge and training on real-world compliance issues, best practices and emerging industry trends.
The NGFA, established in 1896, consists of grain, feed, processing, exporting and other grain-related companies that operate more than 8,000 facilities handling U.S. grains and oilseeds.
CONVEY'22 includes a trade show and 1.5 days of sessions on July 26-27 at the Omaha Hilton in Omaha, Neb.
"Each session at CONVEY'22 features knowledgeable and experienced experts representing companies known for their first-class services and best practices. We're honored to be able to offer their training and insights for such an affordable price," NGFA President and CEO Mike Seyfert said. "Watching leaders, managers and personnel in the grain handling industry come together at CONVEY to represent their dedication to regulatory awareness and effective safety and health practices is incredibly rewarding each year."
In addition to sessions on U.S. Food and Drug Administration (FDA) and Occupational Safety and Health Administration (OSHA) inspections, operations best practices, and grain quality management, the conference offers training focused on behavioral safety and incident management as well as safe driver training and development.
Sessions include:
"Human Organizational Performance – Behavior Safety" with Cargill Inc.
"Fumigation Practices and Safety Techniques" with Degesch America
"Grain Grading Operations Best Practices" with North Dakota Grain Inspection and The Andersons
"Managing a Safety and Health Incident" with Workcare, Inc.
"How to Perform a Safety and Health Incident Investigation and Analyze Hazards" with Fletcher Safety Consulting
"Airflow: Lessons Learned in Practical Applications of Air Facilities" with ADM
"FDA Inspection Plans for 2022" with NGFA
"Hiring, Training, and Retaining Employees – Entry Level Driver Training, Drug Testing, Safety" with Co-Alliance Cooperative Inc., Key Cooperative and Perdue AgriBusiness LLC
"A Real Hot Topic: Preparing For and Surviving Inspections Under OSHA's New Heat Illness National Emphasis Program" with Conn Maciel Carey LLP
The NGFA, membership includes grain elevators; feed and feed ingredient manufacturers; biofuels companies; grain and oilseed processors and millers; exporters; livestock and poultry integrators; and associated firms that provide goods and services to the nation's grain, feed and processing industry. The NGFA consists of 27 affiliated State and Regional Grain and Feed Associations, is co-located and has a strategic alliance with North American Export Grain Association, and a strategic alliance with Pet Food Institute.
Latest News
(Posted on 05/06/23)
Rio Tinto has successfully completed the full transition of its heavy machinery from fossil diesel to... Read more
(Posted on 02/06/23)
Rio Tinto plans to invest US$395 million1 in a seawater desalination plant in the Pilbara, Western Australia... Read more
(Posted on 31/05/23)
A new collaboration between BHP and Microsoft has used artificial intelligence and machine learning... Read more
(Posted on 23/05/23)
Bunge and Nutrien Ag Solutions, the retail division of Nutrien Ltd. have announced a strategic alliance... Read more
(Posted on 17/05/23)
Vale has concluded the shipment of its first cargo of iron ore briquettes to be tested in a blast furnace... Read more
(Posted on 12/05/23)
The UK Government's decision to abandon plans to review all EU-derived legislation by the end of 2023... Read more
(Posted on 08/05/23)
The USA's National Grain and Feed Association (NGFA) and 42 other agricultural groups have expressed... Read more
(Posted on 02/05/23)
BHP has announced the completion of the OZ Minerals acquisition and implementation of the scheme of... Read more
(Posted on 02/05/23)
ADM, global leader in nutrition, and one of the leading flour millers in the UK, has for the first time... Read more
(Posted on 28/04/23)
Speaking on behalf of the American Soybean Association and his fellow soy growers, ASA President Daryl... Read more