Cargill reports fiscal 2020 Q2 results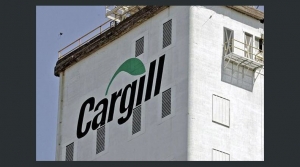 (Posted on 08/01/20)
Cargill has reported results for the fiscal 2020 second quarter ended Nov. 30, 2019.
"We saw very good execution from our global teams throughout the quarter, as they focused on delivering what matters for our customers," said Dave MacLennan, Cargill's chairman and chief executive officer. "Our ongoing transformation, as well as recent acquisitions and expanded capabilities, are all helping us continue to raise our performance."
Key measures include:
Adjusted operating earnings were $1.02 billion, up 19% from $853 million last year. For the first half of the year, this brought adjusted earnings to $1.93 billion.
Net earnings on a U.S. GAAP basis for the quarter were $1.19 billion, up 61% from a year ago. The increase included gains from divesting Cargill's malt business and financial subsidiary, CarVal Investors. Net earnings for the first half climbed 20% to $2.11 billion.
Second-quarter revenues rose 4% to $29.2 billion. Six-month revenues totaled $58.2 billion, a 3% rise.
Adjusted operating earnings increased in two of Cargill's four business segments: Animal Nutrition & Protein, and Industrial & Financial Services. They declined in Origination & Processing and Food Ingredients & Applications. Notable results include:
Cargill's protein businesses around the world were well prepared to meet opportunities from country-by-country changes in demand, shifts in global protein flows due to African swine fever and other market forces.
Transformation efforts, recent acquisitions and capital investments all had positive impacts in businesses like animal nutrition and global poultry. Likewise, the ocean transportation business benefited from its readiness for the upcoming industry shift to low-sulphur fuels that began on Jan. 1, 2020.
The company's agricultural trading business stayed well-positioned across commodities, while some of the regional origination and processing businesses continued to feel the negative impact of trade uncertainty and weather disruptions, particularly in North America.
Several global product lines of food ingredients saw softer results, including starches and sweeteners in Europe and Brazil, and edible oils in South America. Strong product deliveries kept cocoa and chocolate results near even with last year.
The beneficial impact of wintry weather combined with production efficiency gave a boost to road safety salt results.
Cargill and joint venture partner Royal DSM began commercial-scale production of EverSweet stevia sweetener in November at Cargill's $50 million fermentation facility in Blair, Nebraska – the first of its kind in the U.S. This zero-calorie sweetener uses fermentation to create the two best-tasting molecules in the stevia leaf. In addition to providing scale, fermentation is much more sustainable than traditional leaf-based production, since these molecules make up less than 1% of the stevia leaf in nature.
Latest News
(Posted on 08/02/23)
Tata Steel has established a Centre for Innovation in Mining and Mineral Beneficiation at the Indian... Read more
(Posted on 06/02/23)
The National Grain and Feed Association (NGFA) in the USA has outlined recommended actions for Congress... Read more
(Posted on 27/01/23)
Cargill has announced that it has completed the acquisition of Owensboro Grain Company, a fifth-generation... Read more
(Posted on 23/01/23)
BHP Xplor, an accelerator programme introduced by BHP in August 2022, has announced its first cohort... Read more
(Posted on 16/01/23)
Trafigura Group Ptd Ltd., a market leader in the global commodities industry, has made a public carbon... Read more
(Posted on 10/01/23)
Jace Hefner has joined the U.S. Grains Council (USGC) in its Washington, D.C., headquarters as the new... Read more
(Posted on 10/01/23)
Cargill has announced that Jamie Miller will step down as Chief Financial Officer to accept an opportunity... Read more
(Posted on 10/01/23)
Adbri Limited has announced that it has extended its cementitious materials supply arrangement with... Read more
(Posted on 04/01/23)
Khalifa Economic Zones Abu Dhabi – KEZAD Group, the integrated trade, logistics, and industrial... Read more
(Posted on 23/12/22)
Australian agribusiness GrainCorp is co-leading a $12 million investment round into rural connectivity... Read more