Brisbane Port thank outgoing CEO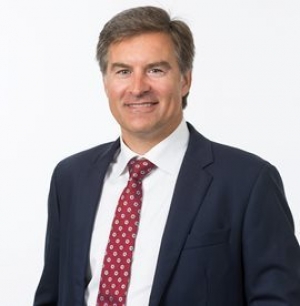 (Posted on 23/08/21)
Port of Brisbane Pty Ltd (PBPL) has announced that its Chief Executive Officer, Roy Cummins, has tendered his resignation, effective Friday 20 August.
The port has 29 operating berths including three deep-water bulk berths and nine deep-water container berths as well as 17 bulk and general cargo berths. In total the port facilitates more than 2,600 and transports more than 28 million tonnes of cargo each year.
PBPL Chairman Guy Cowan thanked Mr Cummins for his service as CEO.
"Roy has provided six years of dedicated leadership of our company, where he not only ensured excellent stewardship of our asset, but also delivered key value accretive asset enhancement projects," Mr Cowan said.
"He was a highly effective leader through a significant period of growth for the company, and he also helped deliver two of the largest capital projects in the Port's history: the $110m Port Drive Upgrade and the $177m Brisbane International Cruise Terminal.
"On behalf of the Board of Directors and the entire organisation, I'd like to thank Roy for his significant contribution, and wish him well in his future endeavours."
Mr Cummins said he was proud to lead the PBPL team for the last six years.
"During my period of CEO we have achieved a lot for our Securityholders, our Port stakeholders and our community," Mr Cummins said.
"We planned and delivered multiple major capital projects, cutting edge technology developments, implemented industry-leading Sustainability and Reconciliation strategies, and unlocked Port of Brisbane's property potential. It is now one of the most successful industrial property hubs in Queensland.
"We also signed off a new strategic platform that will usher in the next wave of growth for the business.
"But most of all, I'm proud of the team I built and led. I thank them for all their efforts and their support."
Mr Cowan confirmed that Chief Financial Officer, Neil Stephens, will act as interim CEO before undertaking a search for a new CEO.
Latest News
(Posted on 20/03/23)
Abu Dhabi based AD Ports Group, the leading facilitator of global trade, logistics, and industry, has... Read more
(Posted on 20/03/23)
Grain handling at the Port of Immingham is increasing thanks to the new opportunities presented by investment... Read more
(Posted on 07/03/23)
Marcor Stevedoring has signed a contract adding Liebherr's largest and most powerful mobile harbour... Read more
(Posted on 07/03/23)
AD Ports Group, an Abu Dhabi based leading facilitator of global trade, logistics, and industry, and... Read more
(Posted on 02/03/23)
LOGISTEC Stevedoring Inc., a subsidiary of LOGISTEC Corporation, a leading North American marine and... Read more
(Posted on 28/02/23)
End-of-year figures for total traffic in the Spanish Port of Bilbao stand at 32.7 million tonnes, up... Read more
(Posted on 24/02/23)
The Port of Sept-Îles and LOGISTEC Arrimage Inc. have announced that they have reached the impressive... Read more
(Posted on 24/02/23)
The war in Ukraine led to unprecedented changes in goods flows last year. At 467.4 million tonnes, total... Read more
(Posted on 24/02/23)
In Q3 2022, two port operating companies in Guyana – Muneshwers Ltd. and John Fernandes Ltd. &... Read more
(Posted on 20/02/23)
The Port of Trois-Rivières closed 2022 with a record number of goods handled. A total of 4.3... Read more