BE-GATE makes e-commerce simpler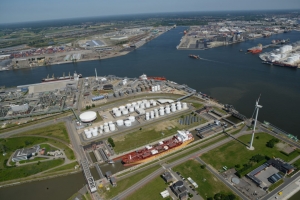 (Posted on 04/07/19)
As a European hub for world trade Belgium aims to simplify the import and export of merchandise with the BE-GATE Customs platform. This digital portal aimed at the e-commerce market is designed to speed up Customs processing for cross-border supply chains and make it more efficient.
The Customs portal which is free of charge is designed to handle large volumes of data so as to guarantee fast processing of Customs applications. Large number of arrival declarations can be sent at once using a data file officially approved by Belgian Customs & Excise. For consignments worth 22 euros or less this data file also serves as a Customs declaration which grants clearance for the retail market. For all other consignments a supplementary declaration is required in the PLDA (Paperless Customs & Excise) application.
Merchants automatically receive information about consignments selected for Customs inspection; all other consignments are cleared immediately. If the customs value cannot be determined then the software solution offers a recommendation on the basis of fixed criteria.
The new Customs platform supports four Belgian e-commerce gateways, namely the seaports of Antwerp and Zeebrugge and the airports of Brussels and Liège. Together these gateways connect Europe to the whole of the world. With BE-GATE the four partners are positioning Belgium internationally as the main gateway to the European consumer market.
"Digitisation forms part of our DNA," says Luc Arnouts, International Networks manager at Port of Antwerp. "We expect BE-GATE to considerably simplify Customs procedures and so to make Antwerp even more attractive as a gateway for e-commerce."
Latest News
(Posted on 05/06/23)
Peel Ports Group is investing £28 million on a new facility at the Port of Liverpool in its biggest... Read more
(Posted on 02/06/23)
Vancouver Fraser Port Authority CEO Robin Silvester has announced that he will be leaving the port authority... Read more
(Posted on 31/05/23)
AD Ports Group , the Abu Dhabi based leading facilitator of global trade, logistics and industry, has... Read more
(Posted on 31/05/23)
The World Port Climate Action Program (WPCAP) will be extended with a new focus on shore power, new... Read more
(Posted on 30/05/23)
Ships sailing from the North Sea via the Westerschelde to unload dry bulk goods at OVET's quay in Vlissingen... Read more
(Posted on 23/05/23)
The problematic trend in the world economy is affecting Port of Hamburg throughput figures. As in other... Read more
(Posted on 23/05/23)
A senior delegation from United Arab Emirates (UAE) visited Karachi and met with H.E. Faisal Sabzwari... Read more
(Posted on 16/05/23)
Two new electric harbour cranes, representing an £8.6 million investment, are the latest arrivals... Read more
(Posted on 14/05/23)
At a ceremony held during the transport logistic trade fair in Munich, Algis Latakas, General Director... Read more
(Posted on 08/05/23)
Associated British Ports (ABP's) Port of Ipswich, the UK's leading grain export port, has... Read more