Vale to purchase Ferrous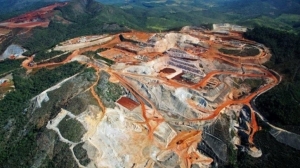 (Posted on 11/12/18)
Vale informs that it entered into a definitive agreement to buy Ferrous Resources Limited, a company that currently owns and operates iron ore mines closely located to Vale's operations in Minas Gerais, Brazil. The purchase price is US$ 550 million and the transaction is expected to occur in 2019, subject to various conditions precedent,
Vale's primary business is mining, an essential activity in modern times. From cell phones to airplanes, building structures to coins, ores are the ingredients for various indispensable items for everyday life.
Vale are the world's largest iron ore and nickel producer, also​ operating in other mineral sectors, and through investments in technology and logistics and assure efficiency, growth and sustainability in operations.
To ensure speed and safety of ore transportation, Vale has a logistics network integrating mines, railroads, ports and ships. The company has infrastructure in Brazil, Indonesia, Mozambique, Oman, Philippines and Argentina.
Its logistics structure also transports cargo for third parties. In addition, they offer two passenger train lines in Brazil: the Vitória – Minas and Carajás Railroads.
Through investment in state-of-the-art technology, Vale develop solutions which enable reduction of transportation costs and greenhouse gas emissions.
Latest News
(Posted on 28/03/23)
Fertilizers Europe has called on EU co-legislators to ensure that clean fertilizer and ammonia production... Read more
(Posted on 24/03/23)
BHP and global engineering, project management and professional services firm, Hatch, have signed an... Read more
(Posted on 20/03/23)
Rio Tinto increased its spend with Australian suppliers to more than A$15.3 billion in 2022, as part... Read more
(Posted on 20/03/23)
Trafigura Group Pte Ltd., a market leader in the global commodities industry, has announced the closing... Read more
(Posted on 07/03/23)
Nexyst 360, an innovative grain transportation solution provider, has partnered with Nexxiot to digitalize... Read more
(Posted on 28/02/23)
Cargill has announced the appointments of Joanne Knight as Chief Financial Officer (CFO) and Philippa... Read more
(Posted on 24/02/23)
Trafigura, a market leader in the global commodities industry, has entered into a USD 500 million five... Read more
(Posted on 22/02/23)
British Steel has announced proposals to close its coke ovens as part of its drive to overcome global... Read more
(Posted on 20/02/23)
Global miner Rio Tinto and Japanese trader and business conglomerate Marubeni Corporation have agreed... Read more
(Posted on 20/02/23)
Trafigura, a market leader in the global commodities industry, and Ecobat, the global leader in battery... Read more