Vale resumes in Timbopeba Mine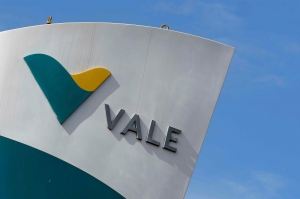 (Posted on 01/05/20)
Vale informs that next week it will resume dry processing operations at the Timbopeba Mine, part of the Mariana Complex, in line with information published in its Production Report release on April 17th, 2020.?After the evaluation of the plan to resume operations by the external audit retained by the Public Prosecutors' Office of the State of Minas Gerais, Vale resumed operations of the Timbopeba mine. Operations at the Timbopeba mine had been suspended since March 2019.
Vibration tests were concluded in January 2020 and the absence of impact on the site's geotechnical structures was certified, which enabled the restart of dry processing operations with a monthly production of around 330,000 tons of iron ore fines. Maintenance activities to ensure a safe return to operations have been successfully completed.
Wet processing activities are expected to resume in 4Q20, after the construction of a pipeline for tailings disposal at the Timbopeba pit is completed and depends on external authorization. The resumption of wet processing activities would enable the operation to achieve its full production capacity of around 1.0 million tons per month. Vale is also evaluating alternatives to anticipate the resumption of wet processing activities.
The resumption of dry processing and the expected return of wet processing in 4Q20 are already included in Vale's 2020 iron ore fines production guidance of 310-330 million tons.
Latest News
(Posted on 26/11/23)
ADM, a leader in sustainable agriculture supply chains, has announced an important expansion of its... Read more
(Posted on 17/11/23)
Trafigura, a market leader in the global commodities industry, has agreed to invest in an all-in-one... Read more
(Posted on 17/11/23)
ADM and Marathon Petroleum Corp. have celebrated the opening of their joint venture soybean processing... Read more
(Posted on 13/11/23)
Former U.S. Grains Council (USGC) Director of Global Programmes Alejandra Castillo was named the successor... Read more
(Posted on 13/11/23)
Rio Tinto has completed the acquisition of PanAmerican Silver's stake in Agua de la Falda and... Read more
(Posted on 05/11/23)
Cargill has completed an expansion and modernization project at its integrated soybean crush and refined... Read more
(Posted on 31/10/23)
BHP has approved an investment of US$4.9 billion (C$6.4 billion) for stage two of the Jansen potash... Read more
(Posted on 31/10/23)
Rio Tinto and cable solution provider Prysmian are partnering to build a more sustainable North American... Read more
(Posted on 26/10/23)
The American Soybean Association has applauded the U.S. Department of Agriculture's efforts to... Read more
(Posted on 26/10/23)
Rio Tinto has appointed James "Joc" O'Rourke as a non-executive director with effect... Read more