USA to digitise barge industry transactions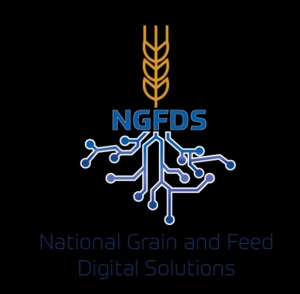 (Posted on 16/07/20)
The National Grain and Feed Association (NGFA) in the USA has announced its official partnership with a new affiliated organization – National Grain and Feed Digital Solutions (NGFDS) – to oversee the widely anticipated new Barge Digital Transformation (BDT) platform.
The BDT project is the massive undertaking underway to digitize the current time-consuming, inefficient and costly paperwork-intensive processes common in the barge trade. In particular, the new platform is expected to digitize the approximated 70,000 to 100,000 negotiable barge bills of lading that NGFA members process each year.
"This is truly a momentous development projected to save those of us using barge transportation significant costs now being incurred while greatly improving efficiency," said NGFDS Chairman Brittany Schaefer, logistics manager at Bunge North America. My hope is that launching this innovative, secure platform for transmitting barge-related paperwork is just one step toward a future of efficient data transmission throughout the agricultural supply chain."
"The establishment of NGFDS and the ensuing implementation of this electronic platform is yet another example of NGFA members working together to drive change and develop a solution that meets the business needs of the collective industry," said NGFA President and CEO Randy Gordon. "All those who use or benefit from barge transportation owe a tremendous thanks to the Steering Committee, and particularly Brittany Schaefer, for the countless hours of time and intensive, detailed effort that has brought us to this threshold. NGFA is excited to be partnering with and supporting NGFDS in bringing this solution to the marketplace, and NGFA remains open to exploring additional opportunities for providing technological solutions to enhance industry operations."
General discussions recognizing the industry's need for this initiative began after an open meeting in New Orleans, La., in early 2018. Intensive work toward a solution, including project scoping and design and development of a prototype, began with a three-day session in St. Louis, Mo., in October 2018. After a rigorous search process, the technology partner – essDOCS – was selected from a field of strong candidates in October 2019. Since that time, the industry group of NGFA-member companies has been working with essDOCS to develop the new platform. User testing now is underway, with the goal of deploying the digital platform and training industry members on its use scheduled to begin by the end of this summer.
Latest News
(Posted on 31/03/23)
Bunge Limited has announced that Kathleen Hyle, non-executive chairperson of the Board of Directors,... Read more
(Posted on 31/03/23)
Rio Tinto and First Quantum Minerals have entered into an agreement to form a joint venture that will... Read more
(Posted on 28/03/23)
Fertilizers Europe has called on EU co-legislators to ensure that clean fertilizer and ammonia production... Read more
(Posted on 24/03/23)
BHP and global engineering, project management and professional services firm, Hatch, have signed an... Read more
(Posted on 20/03/23)
Rio Tinto increased its spend with Australian suppliers to more than A$15.3 billion in 2022, as part... Read more
(Posted on 20/03/23)
Trafigura Group Pte Ltd., a market leader in the global commodities industry, has announced the closing... Read more
(Posted on 07/03/23)
Nexyst 360, an innovative grain transportation solution provider, has partnered with Nexxiot to digitalize... Read more
(Posted on 28/02/23)
Cargill has announced the appointments of Joanne Knight as Chief Financial Officer (CFO) and Philippa... Read more
(Posted on 24/02/23)
Trafigura, a market leader in the global commodities industry, has entered into a USD 500 million five... Read more
(Posted on 22/02/23)
British Steel has announced proposals to close its coke ovens as part of its drive to overcome global... Read more