UK trade figures reveal calm before storm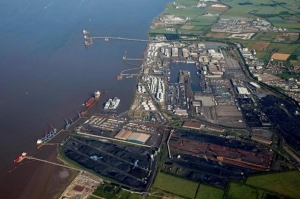 (Posted on 17/08/20)
The UK's Department for Transport (DfT) has published its Annual UK Port Freight Statistics for 2019. The figures detail 95% of UK physical imports and exports, which are facilitated by British ports.
The figures have shone a positive light on the state of the UK's international trade pre-Coronavirus. They tell of a climate of stability - before a global shake-up on a scale never seen before.
The publication comes on the same day as the Office for National Statistics (ONS) revealed the UK had gone into recession.
Total tonnages remained stable in 2019 at 486.1 million tonnes (an increase of 1% compared to 2018). Meanwhile, the total volume of unitised traffic decreased by 3% to 23.3 million units (this follows a fall of 1% in 2018, after 5 years of consecutive growth).
Bulk goods, as usual, accounted for the majority of traffic at UK major ports (60%) but experienced it's first increase since 2011. The 7 years of decline was driven by changes in fuels such as coal and crude oil. However, the 2019 increase was mainly driven by a rise in liquefied gas and other dry bulk (including biomass), according to the DfT.
Key figures for UK major ports (ports handling over a million tonnes annually) in 2019:
a total of 255.8 million tonnes were imported, compared to 127.4 million tonnes exported
41% of goods were moved between UK major ports and the EU (196.9 million tonnes)
liquid bulk goods, which account for 41% of total tonnage, increased 5% overall
liquefied gas products rose 57% after around 6 years of relative stability
there was a 4% increase in crude oil shipments
unitised traffic fell to 23.3 million units, the second consecutive year of decline
container units continued to increase to a record high of 6.0 million units
overall roll-on roll-off traffic fell by 4% to 17.2 million units
Commenting, Phoebe Warneford-Thomson, Policy and Economic Analyst, at the British Ports Association said: "There is no doubt that the figures have revealed today what we now know was the calm before the storm. UK port freight figures from recent years have been relatively stable, albeit with some uncertainty due to Brexit. This has repeatedly served to evidence the reliability of ports in facilitating 95% of Britain's international trade. However, 2019 figures released today simply tell us of the old 'business as usual' – a phrase which now has an entirely new meaning as the industry faces the new normal. This has been underlined by the Office for National Statistics today revealing that the UK is now in recession, which typically equates to a slowdown in the UK's international trade.
The BPA's own research conducted in April found that just 36% felt confident about their business about the year ahead, compared to 69% who reported that they felt confident in a survey conducted amidst Brexit negotiations, which is testament to the scale of the shake-up instigated by the pandemic.
Indeed, data already published for 2020 paints a picture of far rougher seas. Quarter 1 port freight statistics show that inbound volumes fell by 6.9% and outbound volume fell by 1.3%. Throughout the crisis of COVID-19, ports have kept the nation afloat. If it had not already been established, in 2020 ports have shown how they play a fundamental role in ensuring vital supplies and provisions are delivered to the British people, including PPE and medicines and the key workers at ports who have continued to work throughout the pandemic to keep the nation stocked and supplied are a testament to the strength of the industry."
Latest News
(Posted on 31/03/23)
The Port of Long Beach and the Los Angeles/Orange Counties Building and Construction Trades Council... Read more
(Posted on 28/03/23)
Canadian Pacific has said that, on 14 April, 2023, it will exercise the authority granted by the U.S... Read more
(Posted on 24/03/23)
LOGISTEC Corporation, a leading marine and environmental services provider, has announced its financial... Read more
(Posted on 24/03/23)
Terence Bowles, President and CEO of the St. Lawrence Seaway Management Corporation (SLSMC), and Adam... Read more
(Posted on 20/03/23)
Abu Dhabi based AD Ports Group, the leading facilitator of global trade, logistics, and industry, has... Read more
(Posted on 20/03/23)
Grain handling at the Port of Immingham is increasing thanks to the new opportunities presented by investment... Read more
(Posted on 07/03/23)
Marcor Stevedoring has signed a contract adding Liebherr's largest and most powerful mobile harbour... Read more
(Posted on 07/03/23)
AD Ports Group, an Abu Dhabi based leading facilitator of global trade, logistics, and industry, and... Read more
(Posted on 02/03/23)
LOGISTEC Stevedoring Inc., a subsidiary of LOGISTEC Corporation, a leading North American marine and... Read more
(Posted on 28/02/23)
End-of-year figures for total traffic in the Spanish Port of Bilbao stand at 32.7 million tonnes, up... Read more